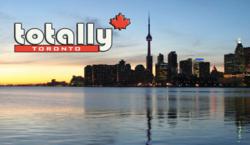 Free event to 150 historically significant buildings, landmarks and attractions in Toronto and Ontario.
(PRWEB) May 01, 2012
Toronto heritage sites have opened their doors to public visits annually for over a decade. Since April 2002 Ontario Heritage Trust has been organizing such events throughout the province of Ontario.
Close to 150 historically significant buildings and landmarks throughout Toronto and Ontario will open its doors to locals and visitors on May 26th - 27th, 2012. This is a free event for all those planning a visit to Toronto.
About 200 years ago the United States declared war on Great Britain. By July 1812 the Americans had invaded Upper Canada. Thus began the War of 1812. Fort York was designed to save the town of York from the invading armies, this area was attacked three times and occupied for 6 days before the war was to end in February 1815. Many of Toronto's current neighbourhoods house heritage sites dating back to that era.
The British North American Act (BNA) was forged out of these events leading to Canada's current freedom of rights and constitution.
Sites like the Arstcape Wychwood Barns or Havergal College will be hosting guided tours and information sessions in a welcoming environment.
Did you know the Market Street Gallery was the former civic council chambers for the original city hall from 1845-1899? Perhaps a visit to the former Toronto Transit Commission repair barns - now known as the Artscape Wychwood Barns was built between 1913 and 1921 - just as the war of 1812 was ending.
Imagine going to school in what was one the Centre for Justice Leadership where Canada's and of course Ontario's movers and shakers were making decisions that influence our current every day lives. Humber College on Lake Shore Blvd. can boast such a part in history.
The luxurious One King West Hotel and Residence is a nice address to have featuring architectural creation from 1814.
There is so much more to see about Toronto Heritage and Neighbourhoods during the weekend of May 26th - 27th, 2012 - this event is free with doors open from 10am to 5pm. Please contact Kerri MacDonald or visit Toronto.ca for more information.
Discover the Toronto Attractions at Totally Toronto while Toronto celebrates the bicentennial of the war of 1812.
Totally Toronto is positioned to make Toronto Totally yours.
About Totally Canada Inc
About Totally Canada Inc., operating under the name 'Totally Toronto' is based in Toronto, Canada with offices in Barbados. The company was incorporated under the Business Corporations Act (Ontario) on September 23rd, 2010.
Totally Toronto aims to help local businesses shine alongside Toronto's corporate titans. With valuable business exposure on Totally Toronto, businesses will gain increased exposure online, before a visitor even steps outside their home, hotel or airplane.
Promoting all there is to know about Toronto - that's Totally Toronto.
About Totally Toronto
Founder and Managing Director
Brett Callaghan.
Totally Canada Inc. / Totally Toronto
30 Silvermoon Avenue,
Toronto, Ontario,
L7E 2&9, Canada
For more information on Totally Canada Inc. / Totally Toronto / Totally Barbados, please call (866) 978-5898 or (416) 628-8795.
Email: service(at)totallytoronto(dot)net