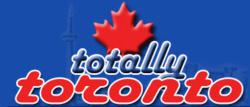 "We've got an awesome lineup and plan to deliver a standout showcase you won't want to miss!"
(PRWEB) August 15, 2012
The Honey Jam Canada artist showcase celebrates its 17th anniversary in Toronto at the Mod Club Theatre (722 College Street) on Thursday, August 16, 2012 and Totally Toronto will keep you up-to-date. Hosted by MuchMusic's Lauren Toyota, the 2012 edition promises to deliver a night of exciting live entertainment with a diverse group of artists.
Honey Jam, produced by non-profit organization PhemPhat Entertainment Group, is Canada's longest-running all-female artist showcase and will be celebrating their 17th anniversary this summer in Toronto.
Honey Jam Producer and Founder Ebonnie Rowe revealed plans for this year's showcase, artist workshop and some exciting opportunities some of the artists will receive, such as an opportunity to perform in Barbados and also at the Canada's Walk of Fame Emerging Artist Stage.
"We've got an awesome lineup and plan to deliver a standout showcase you won't want to miss!"
The Honey Jams are stellar showcases of homegrown talent featuring a wide variety of artists representing musical genres including pop, hip hop, jazz, gospel, reggae, country, blues, R&B, dance and rock.
Hundreds of artists have played for capacity crowds including their most famous alum Nelly Furtado as well as Jully Black, Anjulie, Kellylee Evans, Reema Major and many more.
The lineup includes 17 artists from Calgary, Vancouver, Montreal, Ottawa, Toronto and London. Go to http://www.honeyjam.com and click on "2012 artists" to see more info on the artists who made the cut.
Honey Jam Canada also provides opportunities to the artists including:

a free music industry workshop at Harris Institute with panels on Publishing, Entertainment Law, Songwriting, Media Training and Vocal/Performance
opportunity to hear from artist Suzie McNeil who will speak to the girls and share her journey in the industry
receiving one-on-one vocal and performance coaching from celebrity coach Elaine Overholt of Big Voice Studios
having a track featured on our promotional compilation CD
having their original songs played on Radio
receiving 1 hour A&R consultation time from Universal Music
In addition, one lucky artist will receive

the Honey Jam Hookup Prize Pak including $3,000 in equipment from Yamaha Canada, $1,000 from EMI Music Canada, free entertainment lawyer consultation from Taylor, Klein Oballa, and a package from Think Fitness Studios
the opportunity to perform at Canada's Walk of Fame Emerging Artist Stage
the opportunity to perform in Barbados, courtesy of the Barbados Tourism Authority.
Recording artist Suzie McNeil was the featured speaker at the July launch, and she shared her journey in the music industry with the aspiring artists during a sit down interview with Board Member Vivian Barclay, General Manager of Warner Chappell Music Publishing.
Honey Jam advance Tickets will be available for sale along with their fundraising buttons with the caption "Honey Jam Honey, Playgirl but no Bunny!"
Proceeds from this year's Honey Jam, taking place Thursday, August 16th at the Mod Club, will support YWCA Toronto's programs for women and girls.
Showcase event details: August 16th, 2012 at the Mod Club (722 College Street West). This year's event will be hosted by MuchMusic's Lauren Toyota.
Doors: 7pm
Show: 8:00pm.
Tickets: $20 advance / $25 at door. 19+ -
Proceeds to support YMCA Toronto's program for women and girls. DJ's Mel Boogie and Tasha Rozez will be spinning through the night.
Tickets available online at http://www.ticketweb.ca OR at Play de Record - 357A Yonge Street, Toronto.
Showcase sponsors include: Slaight Music, Nelstar Entertainment, TD, Factor, OMDC, Toronto Arts Council, Yamaha Canada Music, Flow 935, Universal Music Canada, The Canadian Independent Recording Artists Association, MuchMusic, Canadian Musician, Urbanology Magazine, Exclaim.ca, the SOCAN Foundation and the Barbados Tourism Authority.
BOILER PLATE
Totally Canada Inc., operating under the name 'Totally Toronto' is based in Toronto, Canada with a remote office in Barbados. The company was incorporated under the Business Corporations Act (Ontario) on September 23rd, 2010.
Totally Toronto aims to help local businesses shine alongside Toronto's corporate titans.
By guiding visitors to your business on Totally Toronto, it will gain increased exposure online, before a visitor even steps outside their home, hotel or airplane.
Promoting all there is to know about Toronto - that's Totally Toronto.
MEDIA CONTACT
Founder and Managing Director
Brett Callaghan
Totally Canada Inc. / Totally Toronto
30 Silvermoon Avenue,
Bolton, Ontario,
L7E 2Y9, Canada.