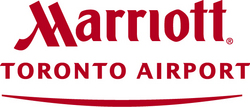 We are proud to host this annual gala to support the SickKids Foundation
Toronto, Ontario (Vocus) October 28, 2010
The Toronto Airport Marriott, together with the Children's Miracle Network, are thrilled to host the 9th annual Children's Miracle Network fundraising gala on Thursday, November 25, 2010. All proceeds raised will go to support the SickKids Foundation. "We are proud to host this annual gala to support the SickKids Foundation," says Jeff Waters, General Manager at the Toronto Airport Marriott. "The SickKids Foundation works miracles in improving childhood health and well-being and we're excited to support such a worthwhile cause."
This year's Miracle at the Marriott presents "An Evening of Music & Magic", featuring Canadian Icon and Broadway Star Michael Burgess and two-time Canadian Event Industry Awards "Entertainer of the Year" recipient, Brian Michaels – Illusionist. Popular Canadian sports announcer, Rod Black, will be the master of ceremonies for the evening.
Guests will enjoy sumptuous food stations featuring The Magic Garden (a living salad bar), Enchanted Waterways (cold and warm seafood station), Disappearing Sweets (fine cheeses and decadent desserts), Houdini's Martini bar, the Wizard's Brew cocktail station and much more. The gala will also feature an extensive silent auction with popular items including: sporting event tickets, sports memorabilia, golf, hotel stays, house and home items, wine and gift baskets, and restaurant gift certificates. A highlight of the evening is the exciting live auction, featuring unique travel and culinary experiences. The signature live auction item includes two Air Canada tickets to any destination in North America, plus a 3-night, 4-day stay at the JW Marriott Las Vegas Resort & Spa.
Tickets for this event cost $150 per person or gather a table of 10 for $1,200, with all proceeds going to SickKids Foundation. To purchase tickets or make a donation to SickKids, please call: (416) 679-7686. Tickets are available for this special event, so order yours before they are sold out. "An Evening of Music & Magic" begins at 6:00pm.
Special guestroom rates are available for only $99, for guests wishing to spend the evening at the Toronto Airport Marriott.
About Toronto Airport Marriott:
Only minutes from Toronto Pearson International Airport, the Toronto Airport Marriott Hotel boasts vibrant settings, stylish guestrooms and legendary service. Perfect for the business and leisure traveler alike, this Toronto hotel offers a complimentary airport shuttle and is conveniently located close to the International Centre and Toronto Congress Centre. This Toronto hotel is only 20 minutes from all the excitement that downtown Toronto has to offer and close to major attractions including the CN Tower, Rogers Centre, Canada's Wonderland and Royal Woodbine Golf Club. Bistro West by East, the hotel's hip resto-bar features cuisine inspired by the diversity of Canada in an innovative, upscale setting. The Toronto Airport Marriott is one of the area's premier meeting facilities with over 20,000 sq. ft. of flexible event space, ideal for engaging corporate meetings, successful group events and exquisite weddings in Toronto. Experience the contemporary Toronto Airport Marriott for your next visit to Toronto.
About SickKids Foundation:
Established in 1972, SickKids Foundation is the fundraising organization for The Hospital for Sick Children. The Foundation's fundraising is driven by the belief that improving the health and wellbeing of children is one of the most powerful ways to improve society. Donations are a critical source of funding for The Hospital for Sick Children. For the fiscal year ending March 31, 2010, SickKids Foundation made an investment of $52.5 million in children's health research, education and care. A direct result of community support, this is the largest investment in pediatric health care and one of the largest contributions to a hospital anywhere in Canada. HealthyKids International, an initiative that supports the international projects of The Hospital for Sick Children, is an investment in the future health of children around the world. It is steeped in the belief that children need home-grown medical practitioners who understand their countries' social and cultural contexts.
###