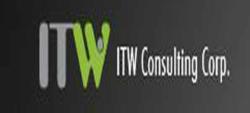 HTML5 will change the way we view the internet. Firefox, Safari and Google Chrome are banking on the new language to uniquely structure and present content on the World Wide Web.
Markham, ON (PRWEB) September 28, 2011
ITW Consulting, the leading New York and Toronto web design firm, has announced its commitment to format websites utilizing HTML5 language. With HTML5, mobile browsers can now get richer applications and improved interactivity, animations and experience. The language could fundamentally replace Adobe patented Flash technology and make it irrelevant in this revolutionizing world of Information Technology.
The path to the future has been clearly paved. It is expected that more than 2.1 billion mobile browsers will be utilizing HTML5 by the year 2016. Compared to the 109 million mobile browsers utilizing the program in 2010, this is a significant increase. Leading the market in this direction are Facebook and Google, who have begun to compose their web pages in the HTML5 language.
Website access is automatic with HMTL5. Up until now, internet users have had the option to integrate fluid animations, social network websites and streamed videos with the help of downloaded Flash plug-in tools. HTML5, on the other hand, does not require the plug-ins and will automatically give users the access they need.
ITW Consulting is also pleased to announce that consumers will no longer have to download applications for their mobile devices when utilizing HTML5 and its compatible products. HTML5 will give users the automatic access on iPhones, iPods, iPads and other mobile devices.
Our frustrations are essentially eliminated. We no longer need to fear customers being turned away by failed plug-ins. As the leading New York and Toronto website design firm, ITW Consulting is willing to help translate websites using language computers and mobile browsers can easily recognize.
About ITW Consulting:
Since 2006, ITW Consulting has been a multifaceted operation with offices located in Toronto and New York. They have a built reputation for crafting professional and well-equipped websites for small businesses and multinational corporations using superior and advanced techniques. Furthermore, they invest considerable time and effort into building and maintaining a knowledge base that offers insight to clients. The scale and scope of their knowledge uniquely address problems in an effective way.
Change is constant at ITW Consulting. The company continues to implement newer strategies and utilizes up-to-date technologies to target larger markets. Visit their website at http://www.itwconsulting.com to learn more information.
# # #