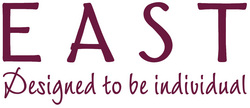 (PRWeb UK) July 22, 2010
With East's new Toscana collection you can leave behind your busy lives, the city traffic and be transported to the quiet lanes and the rolling hills of Tuscany.
Imagine strolling the outdoor markets in a pretty floral dress, sweeping your pink scarf over your shoulder as you lean over to marvel at the fresh produce. Or perhaps you see yourself relaxing on the balcony of your villa, sipping glass of local wine, wrapped in a loose linen cardigan.
The striking colour palette of the Toscana collection is reminiscent of Tuscan rolling green hills, rust covered farm houses and tall stone walls covered in a multitude of bright pink wild flowers.
This feminine collection holds all of your favourite pieces that perfectly complement one another for a stylish yet relaxed everyday look. Liberty inspired floral dresses sit next to fresh linen trousers. Brightly coloured shrugs and cardigans layer beautifully over delicately patterned and embroidered blouses. Striped scarves add an element of fun to basic jersey camisole. And the cleverly designed summer rose corsage can be worn in your hair or clipped onto a pretty woven basket bag.
So why not bring a bit of Tuscany home with you, with East's new Toscana Collection.
Shop now at http://www.east.co.uk.
Delivery from only £3.50 and Free Returns!
About East
East, designed to be individual. The product was originally designed for women who love individual, natural fabrics, with an ethnic feel. We remain true to these values today. Our products were then and are now heavily influenced by the time honoured traditions of the Far East incorporating, 'hand' crafted embroideries, wonderful evocative prints and vibrant colours to create our distinctive outfits. The collections include soft knitwear for easy layering, beautiful silks and simple linens. Finally, as all our clothes are designed in-house, they are genuinely unique.
Jewellery and accessories are important additions to any outfit; and there is an eclectic collection sourced from all over the world, including Thailand, India and the Philippines. using predominantly natural materials such as wood and shell, and even seed pods.
http://www.east.co.uk/c/Jewellery.htm
East supports the Disha charity and hopes to continue to help DISHA touch the lives of more children with special needs who just want the opportunity to live a normal life.
http://www.east.co.uk/c/Disha+charity.htm
###