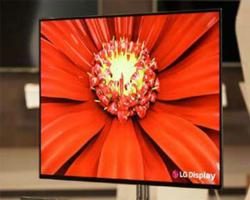 There are hundreds of new models of Televisions being introduced this year at CES.
Las Vegas, NV (PRWEB) January 10, 2012
LCDTVbuyingguide.com editors have written detailed features reviews and first impressions about TVs from the CES 2012 show in Las Vegas. "There are hundreds of new models of Televisions being introduced this year at CES right now," states Jack Burden CEAG, contributing editor. "It looks like there will be at least as many LED Televisions this year as last, however manufacturers do not appear to be releasing them all at CES."
According to the editors, Sony will stay with the HX929 for 2012 as this model will be produced until September along with the similar Sony 55HX850 review which is the highest top tier non-prototype model will have in 2012. CEAG editors comment that, "both of these models will have the Full Array local dimming backlighting that is a central picture quality characteristic of the high end HX series Sony LED backlit LCD TVs as well as other top tier features such as the X-reality pro video engine and Motionflow 960Hz rate."
The reviews and reports from LCD TV Buying Guide note another exceptional model in the Sony 55HX750 Review which runs down features differences from the HX850 line such as non-use of the Gorilla Glass and Monolithic design feature nor the super slim OptiContrast panel.
Editors reviewed the new innovation model Sony 55" Crystal LED TV with the following comments,"Sony introduced a first of their own at the CES 2012 show with this LED (Light emitting diode) Televisions which produces the picture image completely differently than what we usually term an LED TV. The term we normally use for LED TVs normally describes either edge lit or back lit LED lighting an LCD (liquid crystal display) panel. This term has been used to differentiate between this LED backlighting and the CCFL flourescent backlighting that had traditionally been used. As we all know and recognize by now, the LED backlighting is brighter, especially in peak white performance than the fourescent lighting and has longevity and consistency advantages as well."
Toshiba's new introductions were noted by CEAG editors as gutsy. Reviewers called reintroduction of glasses-free 3D TVs "a good risk that consumers want." Aside from the glasses-free 3D models that Toshiba states will ship in the 1st quarter of 2012, ediors noted new models such as the Toshiba 55L7200 Review for which they noted, "With Clearscan 240Hz processing, LED edge lighting and 3D compatibility with Toshiba's Smart TV suite, this is one of the top end Televisions that Toshiba will produce in 2012 and is second only the the incoming glasses-free 3D the company is set to ship in the 1st quarter of 2012. This model comes available in April or May of 2012 and will continue until March of 2013."
Lastly, the Toshiba 47L6200 review notes, "The key difference between this 2nd tier model and the top end L7200 is the Clear Scan 120Hz feature as opposed to the 120Hz in the L7200. Aside from this difference, it has all of Toshiba's top end 2012 features such as LED edge lighting and passive 3D compatibility, Toshiba's Smart TV suite, the new CQ Video Engine (dual core) and passive 2D to 3D conversion. It also has a full web browser and QWERTY remote control."
According to the LG reviews page, the editors note that LG has come up with at least 25 new LED models receiving LG's Cinema passive 3D feature. The company is introducing many new televisions such as the LG 55LM7600 which the company notes will have only 5mm panel depth and virtually no frame giving a window effect.
###