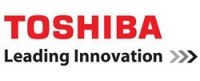 (Vocus) September 14, 2010
Toshiba's Computer Systems Division (CSD), a division of Toshiba Singapore Pte Ltd, today announced a new addition to its line of HD camcorder, the Camileo BW10. The Full HD waterproof Camileo BW10 is designed for active sports fans, adventure travelers and families who want to capture their memories in high definition. Available in two funky colours, Sporty Yellow and Cool Silver, the Camileo BW10 is easy to use, making it suitable anyone who wants minimum fuss, maximum fun.
Maximum fun in any weather
Relaxing days on a sandy beach, an exciting snorkeling trip or an adventurous hiking trip are all worth shooting in excellent quality and the Camileo BW10 is the most suitable gadget to capture the memories for all these occasions, dry or wet. It's a breeze to record underwater, as the Camileo BW10 is waterproof up to two meters, and its rubber casing also protects the camcorder from dust and sand, making the Camileo BW10 an ideal companion for shooting on the beach. This compact, bar type camcorder is very lightweight at 114g and fits easily into a small pocket, making it handy for spontaneous recording.
High quality video clips and photos
The Camileo BW10 offers Full HD resolution (1080p/30fps), video stabilization and doubles up as a 5 megapixel digital still camera with 10x digital zoom. Two dedicated buttons let users easily switch between video and photo modes.
The Camileo BW10's integrated face detector allows users to take portraits by automatically enhancing colours and exposure of up to twelve faces in the picture. Furthermore, the maximum sensitivity of ISO 1600 enables the camcorder to record great shots, even in unfavourable ambient light conditions. The trendy and compact Camileo BW10 displays video clips and photos on a 2.0" LCD screen and saves content on SD/SDHC cards (up to 64GB).
The Camileo BW10 will be launched at COMEX 2010, and be retailing at major consumer electronics and computer stores nationwide.
About Toshiba Camileo HD Camcorders
The Camileo line is designed to meet a growing consumer demand for affordable HD video camcorders that make sharing memories with friends and family easy and fun. According to IDC, the traditional camcorder market is shifting to HD, as nearly 45 percent of all units shipped in 2009 were HD models and is expected to hit 60 percent in 2010. The easy-to-use Camileo line supports 1080p Full HD resolution allowing consumers to capture and edit high-quality video, take still camera photos and view them directly on their PC or TV. User can also transfer content easily to Youtube (TM) using the bundled software.
About Toshiba
Established in 1875, Toshiba Corporation is a global high technology product leader with 315 major subsidiaries and affiliates worldwide. Toshiba Singapore Pte Ltd is a wholly owned subsidiary of Toshiba Corporation. Its Singapore-based Computer Systems Division (CSD) is the regional headquarters for South and Southeast Asia. In addition to notebooks under the Qosmio, Satellite, Satellite Pro, TECRA, PORTÉGÉ and libretto product brand names, the company also offers portable and wireless accessories for customers under the Toshiba brand name. For more information, visit the company's website at http://www.pc.toshiba-asia.com.
# # #