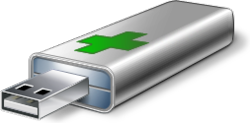 The goal is to create the most comprehensive update library for Toshiba laptops, desktops and miscellaneous devices
Vancouver, BC (PRWEB) February 15, 2012
Device Doctor today announces the drive to help Toshiba owners save on computer repair bills, as well as extend life of older computers with Device Doctor Toshiba Drivers campaign. The goal is to create the most comprehensive update library for Toshiba laptops, desktops and miscellaneous devices found in many computers today.
Incorrect or out-of-date drivers are one of the main causes of computer malfunction today, and Toshiba is one of the most frequently searched brands by users of Device Doctor driver update software. With this latest initiative, users will soon have access to an even wider array of Toshiba drivers directly from Device Doctor. The free version of the software can be downloaded directly from Device Doctor website.
By casting a spotlight on Toshiba, Device Doctor is seeking Toshiba owners for help scanning and identifying their computers - anyone can participate. This process will in turn help speed up driver discovery of old and new Toshiba hardware for everyone, creating the most comprehensive collection of Toshiba drivers online today. Interested parties can participate by visiting http://www.devicedoctor.com/toshiba-drivers.php
The Toshiba Driver campaign is expected to last a few months, after which Device Doctor will shift its focus to a different manufacturer, with the ultimate aim of providing the most comprehensive driver library for Windows computers anywhere.
About Device Doctor
Device Doctor was founded in 2009 in Vancouver, BC Canada. The company focus is on building a comprehensive driver update service for Windows computers with its free software and website. Today, Device Doctor is used by millions of Windows users around the world and can be downloaded from http://www.devicedoctor.com
###