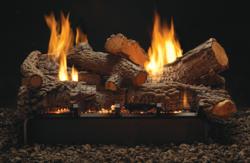 West Caldwell, NJ (PRWEB) November 20, 2012
The Holiday season officially begins this weekend, and more than just gifts need to be purchased. It's that time of the year when everyone is making their lists, and shopping for the perfect sweater for Aunt Marie or the latest electronic game for cousin Phil. While gift shopping takes up most of your time, it's also important to prepare your home for holiday entertaining, and Total Home Supply is ready to help. The third annual "It Won't Fit in Your Stocking Sale" is going on now.
New Jersey based online retailer, Total Home Supply has created their own shopping list. From beautiful gas log sets to cooktops and ranges, this holiday sale includes many home items which might need replacing, or upgrading at this time of the year.
The sale features all those items needed to make everything perfect for a family get-together. From a Verona 36" Gas Range to beautifully realistic White Mountain Hearth 24" Gas Log Sets, Total Home Supply is offering deep-cut prices on a variety of home improvement items.
As always, the support staff is ready to answer all technical questions, as well as offer advice as to the best products. The sale is running now through November 27, at 11:59 PM.
About Total Home Supply:
Total Home Supply is a leading online retailer of air conditioners, heaters, appliances, and more selling these products through their website at http://www.totalhomesupply.com. They offer products for both home and businesses and deliver industry leading service.