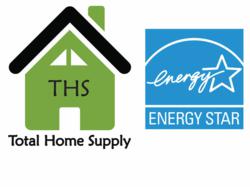 West Caldwell, NJ (PRWEB) February 19, 2013
When Congress passed the deal averting the Fiscal Cliff, included in that piece of legislation were some very interesting perks for the consumer. By reinstating the 25C Residential Energy-Efficient Tax Credit, Congress has created a starting point for encouraging the installment of new energy-efficient HVAC Systems, Boilers and Water Heaters. With a tax credit of up to five hundred dollars, a consumer in the market to replace a less efficient model, will now have a little wind at their back, by encouraging them to do it sooner rather than later.
As we all know, the cost of energy is constantly rising and while buying the most energy-efficient model is usually the best route to go; those models are usually higher priced. With Congress offering a Tax Credit of up to $500, it evens the playing field a lot. Another aspect of this bill which is really helpful to consumers is that it is retroactive for all of 2012. So even if a customer had already purchased one of the qualifying models and had it installed sometime last year, they will still be eligible for a Tax Credit on their 2012 tax return.
As a way of being pro-active for consumers, Total Home Supply has tagged all models of Ductless Mini Split Air Conditioning and Heating Systems, and Water Heaters which qualify for the tax credit with an "Up to $300 Tax Credit" icon. There is also a link which leads to a complete list of all qualifying models available on the website.
As we get closer to the filing deadline, consumers who qualify for the tax credit should consult with their tax preparer concerning the documentation and correct forms needed for their 2012 returns.
About Total Home Supply:
Total Home Supply is a leading online retailer of air conditioners, heaters, appliances, and more selling these products through their website at http://www.totalhomesupply.com. They offer products for both home and businesses and deliver industry leading service.