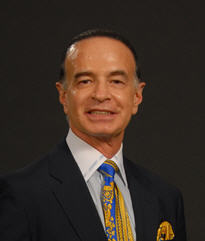 Being selected to serve as a board member for the Dermatological Society is an honor and privilege
Irvine, CA (Vocus) February 15, 2010
At the annual meeting of the Dermatological Society of Orange County, members elected Nissan Pilest, MD, as their Secretary Treasurer for 2010. Dr. Pilest is a 30 plus year veteran Board Certified Dermatologist
The Society, composed of professional Dermatology societies in California, has a membership of over 80 dermatologists.
"Being selected to serve as a board member for the Dermatological Society is an honor and privilege," Dr. Pilest says. "Our society members have been intimately involved with many of the incredible technology advances made in the last decade. The association with so many of the leaders in Dermatological advances has provided me with copious advanced techniques and protocols that I have been able to bring to my patients. We all learn from each other and by sharing what we learn independently, there comes a level of patient care that I and my colleagues are extremely proud of!"
Dr. Nissan Pilest, Medical Director of Total Dermatology in Irvine, CA., is a Diplomat of the American Board of Dermatology.

Assistant Clinical Professor, University of California, Irvine.
Diplomat American Board of Dermatology
Member, American Society of Dermatologic Surgery
Member, California Medical Association
Member, Orange County Medical Association
Fellow of the American Society for Laser Medicine and Surgery
Practicing in Orange County since 1979
Member California Society of Dermatology and Dermatologic Surgery
Secretary-Treasurer Orange County Dermatological Society
Certified Advanced Physician for Fraxel Laser
Botox
Juvederm
Restylane
Dysport
Radiesse
Radiesse Black Card Expert Physician 2007
Fraxel Re:Pair CO2 Laser Training Physician for Solta
Medical Education Faculty Member for Bioform
Advanced Botox Education Faculty Member
Advanced Radiesse Faculty Training
SDS Clinical Trials Physician
Dr. Pilest maintains a lively laser clinic in Orange County California, Total Dermatology. Cosmetic consultations are provided to prospective patients on a complimentary basis and can be secured by calling the practice at 1-877-DrPilest
###