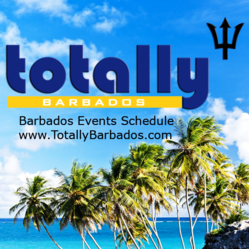 BarbadosToDo is the first and most indepth mobile app for finding out what's happpening in Barbados
(PRWEB) July 25, 2012
BarbadosToDo - Mobile Events Calendar App was launched by Brecal Inc and Totally Barbados on July 20th, 2012 in the iTunes Store.
BarbadosToDo Mobile Events Calendar App is designed for both the local and visitor to Barbados. Find out what's happening in Barbados today, this coming week, weekend, month or year on your mobile phone, iPhone, iPod or iPad now available at the iTunes store.
Founder and managing Director of Brecal Inc / Totally Barbados, Brett Callaghan said "BarbadosToDo is the first and most indepth mobile app for finding out what's happpening in Barbados complete with Barbados events, activities and things to do with details all about the events; ranging from entertainment, business and sporting events to all types of recreational events happening in Barbados."
To see the vast amount of Barbados events and information available within the "BarbadosToDo" mobile app, view the web based - Barbados Events Calendar.
BarbadosToDo allows you to synchronize your mobile app with the next 7 days or 1 month of events and have access to the information from your mobile device.
Synchronize your iCal calendar on your Phone 3GS, iPhone 4, iPhone 4S, iPod Touch (3rd generation), iPod Touch (4th generation" and iPad devices both online and offline from anywhere in the world especially while visiting Barbados or living in Barbados.
To locate the "BarbadosToDo" mobile events calendar visit the iTunes store.
Currently the BarbadosToDo app is compatible with iPhone 3GS, iPhone 4, iPhone 4S, iPod Touch (3rd generation), iPod Touch (4th generation" and iPad and requires iOS 4.0 or later.
Brecal Inc. and Totally Barbados also plan to launch a special optimized version of the BarbadosToDo mobile app specificially for the iPad scheduled to launch by the end of the week of July 27th, 2012 in time for the events of the Barbados Cropover Festival 2012.
The Blackberry version and Android version of BarbadosToDo is set to launch on mid-August, 2012.
About Totally Barbados and Brecal Inc.
Brecal Inc., operating under the name 'Totally Barbados' was founded by Brett Callaghan and is based in Barbados in the Caribbean. The company was incorporated February 24th, 2005.
Totally Barbados was voted the "World's Leading Travel Destination Website" for 2008, 2009 and 2010 by the World Travel Awards.
By guiding visitors to Barbados hotels, car rentals, restaurants, attractions and more on Totally Barbados dot com, visitors can easily plan their entire holiday and vacation, before arriving in Barbados.
Promoting all there is to know about the Caribbean Island of Barbados - that's Totally Barbados.
Media Contact
Founder and Managing Director
Brett Callaghan,
Brecal Inc. / Totally Barbados
140 B Durants Fairways,
Christ Church, BB17097,
Barbados.
For more information on Brecal Inc. / Totally Barbados, please call (866) 978-5898 or (246) 420-2420.
Email: service(at)totallybarbados(dot)com