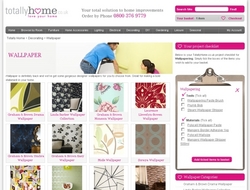 These factors are major contributors to lower house prices and activity within the housing market
Norwich, Norfolk (PRWEB) December 13, 2008
According to the Halifax, the UK housing market witnessed its largest drop in average property prices for more than 15 years in November.
Average house values decreased by 2.6 per cent during the month, recording the heaviest monthly fall since September 1992.
What does all this mean to the average home here in the UK? Well, at the end of November 2007, the average price of a property was £195,000 whereas right now, this figure stands at £163,605 - a dramatic fall in a single year.
Martin Ellis, chief economist for Halifax, reported that housing demand has been "curbed" due to a combination of a fall in availability of mortgage finance since last summer, constraints on consumer income and high property prices in relation to earnings. "These factors are major contributors to lower house prices and activity within the housing market," he added.
Figures from the Bank of England backed up this theory showing a total of 32,000 mortgage approvals in October, a fall of 1,000 from September.
With fewer people moving, the inclination is stay put for the time being, with an emphasis on extending or improving their current property. Unlike other downturns, however, it is not the traditional DIY and home furnishings stores which are seeing the benefits this time around, but internet retailers.
Retailers like recent start-up totallyhome.co.uk are starting to take market share from the major high street and out of town multiples. Totallyhome.co.uk believes its success is down to understanding and reacting faster to trends in interiors and combining this choice with affordable prices.
Designer wallpapers by household names like Laurence Llewellyn-Bowen wallpaper, Wayne Hemingway wallpaper and Linda Barker wallpaper are prime examples of the fast-moving home interiors ranges which are hitting the mark with on-line customers.
###