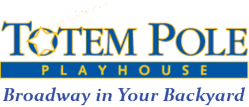 "With an award-winning cast, the uniqueness of the rotating stage and one of the most hilarious farce comedies ever written; Noises Off is truly a special opportunity to experience the best live, professional theatre has to offer" said Nathan Rotz
FAYETTEVILLE, PA (PRWEB) May 20, 2013
Take a dysfunctional troupe of bumbling actors; put an overly ambitious director in charge of a less-than-stellar farce full of door-slamming, clothes-tossing, silly, frolicking comedy and what do you get? An on-stage disaster where what's supposed to be funny isn't; what isn't supposed to be funny is, and what goes on during rehearsal and backstage is absolutely hilarious – if only the audience could see it. Fortunately that's exactly the view they'll have as Totem Pole Playhouse opens its biggest, brightest and boldest season in 63 years with an all-new production of Michael Fryan's critically-acclaimed Broadway smash Noises Off, opening May 25 and running through June 9.
Poking fun at every theatrical cliché imaginable nothing is sacred, even the absurd nature of farce comedy itself, leading many critics to proclaim Noises Off as the funniest farce ever written. A play within a play with some special twists; Noises Off spares the audience from the actual production the haphazard cast of characters is trying to put on. Instead, focus is on the backstage hilarity that ensues as everything goes wrong from the first rehearsal until the final curtain falls putting the shambles of a show out of its misery. But the twists don't stop there.
Making its way back to Totem Pole Playhouse for the first time in decades is an elaborate, two-level rotating stage that actually puts the audience in the position of being backstage without having to leave the front of the house. "Noises Off was written with the intent of being produced on a rotating stage like this," said Ray Ficca, Artistic Director at Totem Pole, "it's a very complex design that you don't often see, but we felt was absolutely necessary to bring the audience into the backstage action where the humor and energy of Noises Off really happens, making it one of the most unique presentations of a play within a play." While the stage is where the action happens, the actors on the stage make it happen.
The characters in Noises Off may not be what one would call top caliber but the actors playing them are. Totem Pole Playhouse continues its 63 year tradition of bringing the best and brightest professional actors together for summer theatre in the mountains of south central Pennsylvania. Directed by Helen Hayes Award winner Mark Rhea, the cast of Noises Off features Paul Slade Smith from the first Broadway tour of Wicked and author of the also acclaimed Unnecessary Farce, Broadway veterans Jane Labanz and Tim Falter, Helen Hayes Award nominee Bradley Foster Smith, Susan Thorton, Erin Noel Grennan, Liz Dutton and perennial Totem Pole favorites Wil Love and Paris Peet.
"With an award-winning cast, the uniqueness of the rotating stage and one of the most hilarious farce comedies ever written; Noises Off is truly a special opportunity to experience the best that live professional theatre has to offer," said Nathan Rotz, Totem Pole's Executive Director. "And best of all it's in the relaxed, hassle-free and casual atmosphere that has made Totem Pole an outstanding entertainment value for over 60 years," Rotz continued. Like all productions at the non-profit Totem Pole Playhouse, 100 percent of proceeds from ticket sales go directly to the presentation of the show. With astounding views from every seat in the intimate theatre, Noises Off is indeed an outstanding value, with tickets starting at just $29.50.
To ensure that every seat has a great view of the multi-level set, tickets are more limited than ever and with this season's stunning line-up of shows box office sales for Noises Off and other upcoming productions including; A Closer Walk with Patsy Cline, Broadway's award-winning musical Dames at Sea and Neil Simon's The Sunshine Boys, have been brisker than in years past. But individual tickets, four-show passports and season subscriptions are still available by contacting the Totem Pole Playhouse box office at 888-805-7056 or online at TotemPolePlayhouse.org. Group and student discounts are also available.
About Totem Pole Playhouse
Nestled in Caledonia State Park about 13 miles west of Gettysburg and 10 miles east of Chambersburg on U.S. 30, Totem Pole Playhouse has become home to an enclave of professional performing artists including Jean Stapleton, Curtis Armstrong, Harry Groener, Henry Strozier, John Ritter, Barbara Feldman and Sandy Dennis. Totem Pole Playhouse opens its 63rd season in May of 2013. For more information about Totem Pole Playhouse, the line-up of productions for the 2013 season, or ticket information, please visit TotemPolePlayhouse.org.