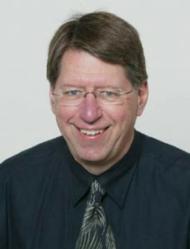 I will be very happy to share my 36 years of experience . . . with you by answering your questions and guiding you in today's art of preventative dentistry
Totowa, NJ (PRWEB) March 13, 2012
The TMJ, or temporomandibular joint, is the jaw joint that connects the lower jaw with the skull. Problems arise when this joint becomes stressed or unbalanced, resulting in significant pain and impairment. This is known as TMD, or temporomandibular dysfunction or disorder, a term covering acute or chronic inflammation of the TMJ. Symptoms include headaches or migraines; muscle pain in the face, neck or upper back; tingling fingertips; or tinnitus. In order to treat these symptoms effectively, more than traditional dentistry that primarily evaluates the teeth, bones and gums is needed. Dr. David Martin is proud to have attained the necessary expertise through his studies in neuromuscular dentistry. As a neuromuscular dentist, Dr. Martin understands that the components of TMJ include muscles, nerves, tendons, ligaments, bones, connective tissue and teeth, and that these hard and soft tissues all must work together harmoniously. Including the muscles and nerves in the evaluation and treatment of TMD is necessary, as they create the movement, pressures and function of the mouth.
Dr. David Martin's studies at the world renowned Las Vegas Institute for Advanced Dental Studies focused on neuromuscular dentistry, and he also studied at "Occlusal Connections" with Dr. Clayton Chan who is especially skilled with electro-diagnostic instrumentation for TMJ treatment. Dr. Martin also helps others in his field by guest lecturing for Coaching Solutions, a dental consultancy, on TMJ and Neuromuscular Reconstruction.
Neuromuscular dentistry places the jaw into its optimal position and trajectory, relieving the symptoms associated with TMD by correcting the patient's bite and realigning the jaw. Dr. Martin determines the optimal position of the jaw by measuring the relaxed position of the head and neck muscles, and then repositioning the jaw to achieve those exact measurements. Malocclusion is relatively easy to correct. Treatment options include adjusting the bite, orthotics, orthodontics or restoring the teeth to their correct positions. Patients of neuromuscular dentistry experience a range of benefits, from decreased or eliminated pain and discomfort to better overall health and longer lasting dental restorations. For those needing a dentist in Totowa NJ, there is no one with more expertise in TMJ treatment than Dr. David Martin.