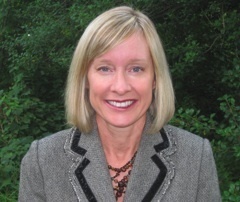 We are thrilled to have Martha at the helm of the Touch A Life Foundation
Dallas, TX (PRWEB) September 21, 2009
Pam Cope, Co-founder of the Touch A Life Foundation (http://www.touchalifekids.org ) and author of the critically acclaimed book, Jantsen's Gift: A True Story of Grief, Rescue and Grace (Grand Central Publishing 2009), announced today that Martha E. Newton has been named Executive Director of the organization. Touch A Life is a non-profit organization that offers hope and help to children at risk of being trafficked in Cambodia and Vietnam; and rescues children sold into slavery in the fishing industry on Lake Volta in Ghana. Martha Newton joins the Touch A Life Foundation as a leading advocate for trafficked children and is recognized globally for her expertise in the areas of human trafficking, child and forced labor, refugee assistance, and violent crime victimization.
"We are thrilled to have Martha at the helm of the Touch A Life Foundation," Ms. Cope stated. "She is an outstanding leader with the background and expertise to advance our cause of standing in the gap for hurting and exploited children around the globe. We are excited to work with her as she brings the work of the Touch A Life Foundation to a new and exciting level."
Ms. Newton's previous experience includes directing international labor affairs at the US Department of Labor, where she led the formulation of international economic, trade and labor policies and technical assistance programming focused on forced labor and anti-trafficking initiatives. She also directed the Office of Refugee Resettlement at the US Department of Health and Human Services, guiding refugee resettlement, anti-trafficking programs and the legal guardianship and custody of all unaccompanied alien children under the age of 18 in the United States. In 2006, Ms. Newton directed the largest repatriation of US citizens during a time of crisis--successfully helming the biggest emergency repatriation of US citizens since WWII.
"The Touch A Life Foundation was created by Pam Cope, an extraordinary woman who is an inspiration to anyone who has ever suffered great personal tragedy or dreamed about making a difference," said Jason Hackmann, Advisory Board Member of Touch A Life Foundation and President of BryanMark Financial Group. "With the addition of Martha Newton to the Touch A Life team, we are closer to achieving our goals of eradicating child slavery in Ghana, Vietnam, and Cambodia."
Martha Newton began her career in Illinois, where she was the Chief of the Violent Crime Victim Services Division for the Illinois Attorney General's Office. Most recently, Ms. Newton was a Principal at Heath Strategies LLC, where she assisted non-profits and other organizations with corporate social responsibility strategies.
Ms. Newton assumes her role as Executive Director effective Monday, September 14, 2009.
About Touch A Life Foundation
Founded in 2000 and headquartered in Dallas, Texas, the Touch A Life Foundation is a 501(c)3 organization that offers hope and help to a hurting world by assisting children who have been trafficked and sold into slavery. Created by Randy and Pam Cope after the loss of their 15 year old son Jantsen to an undiagnosed heart defect, the Touch A Life Foundation runs shelters for rescued children in Ghana, Cambodia and Vietnam. Pam Cope is known for acting on a 2006 story in the New York Times about young children being sold into slavery in Ghana. She traveled thousands of miles to intervene on their behalf, and appeared on the Oprah Winfrey Show for her efforts.
"I've interviewed thousands of people: famous people, rich people…but never has anybody deserved a standing ovation more than you today." Oprah Winfrey, February 9, 2007
Bio and Photo Available Upon Request
CONTACT:
Susan Poulos
817.266.7794
spoulos (at) weberatti (dot) com
http://www.touchalifekids.org
###