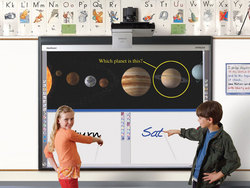 Our new company goal is to double the business every year. We will be launching a new web platform in early 2011. We can't grow without investing back into the business
Long Branch, NJ (PRWEB) September 15, 2010
While the economic numbers across the country remain unimpressive, there are many companies that continue to grow and hire new employees. One such company, located in Long Branch, New Jersey is InterWorld Highway, LLC. InterWorld Highway (IWH), best known for their divisions Tequipment.NET and Touchboards, was again rewarded for their 2009 sales achievements, and named for the 4th year in a row to the Internet Retailers top 500 List and for the second year in a row to the Inc 5000 list.
By most company's standards, 2009 was a great year, but for IWH, as compared to past years, the growth rate was slower. In 2010, they have once again hit their stride breaking sales records and found themselves hiring new employees for all positions in the Company.
In a recent quote from Richard Wagner, President; "We have doubled the size of our Touchboards division and have hired new personnel in all departments company wide. I read in the paper that small businesses are afraid to hire, but personally, I think this is the best time to grow. Just because opportunities to increase business seem to be more difficult, that doesn't mean that the opportunities aren't there. We have to work harder and keep improving our customer's experience. One can't improve the customer experience by offering less."
While many businesses are attempting to maintain the same amount of production and sales with less support and service, this company reminds us that we can also increase sales with more support and service. A very simple idea, which is often overlooked during economic downturns, is to re-invest back into the company for growth. As stated by IWH Vice President, Evan Cirelli; "Our new company goal is to double the business every year. We will be launching a new web platform in early 2011. We can't grow without investing back into the business".
Tequipment.NET is a leading provider of test and measurement equipment and supplies products that range from an Instek Oscilloscope to a FLIR Thermal Imager. Touchboards is the Country's largest supplier of interactive whiteboards, and works with many manufacturers including mimio and Hitachi.
The growth for both companies has remained proportional over the course of the entire year. The percentage of Tequipment.NET sales growth continues to increase month after month, while Touchboards, whose primary markets are educational and government sales, has taken off in the last few months as schools prepare for the new school year.
When asking Mr. Wagner why he would double his focus on the educational market while school budgets across the country are being cut, he responded; "Schools are still investing back into the classroom. They are more selective with their choices and are more demanding from the manufacturers in return. That works well for us. We view ourselves as advocates for the schools. We can negotiate on behalf of the schools with one of six different manufacturers and search for the best prices for the schools. Most competitors can't or just won't do that. Our approach is to work with the schools to achieve their educational needs while working with their suppliers. During these tough times, everyone needs their dollars to go further."
Based on the past year's sales analysis, independently evaluated, InterWorld Highway has earned many honors. IWH has been recognized as being listed on the INC Top 5000 list and has been named as number 148 for all retail businesses nationwide. They have also been listed as 54th in the State of New Jersey, based on sales revenue. This feat makes them the third highest ranking retailer in New Jersey, only behind Toys R Us and Quidsi. In addition, InterWorld Highway has also been recognized by Internet Retailer as a leader in the classification of computer and electronic sales and has received a ranking of 318 out of 500. This has been quite an achievement during the past "recovery year" in the United States.
What ultimately may lead the country to sustained growth in the future, are the types of Companies that InterWorld Highway works with and represents. The top supplier for Tequipment.NET is Fluke Instruments. The top supplier for Touchboards is Polyvision. Both these Companies maintain manufacturing facilities in the USA. With one American institution investing in another, maybe we are insuring that the old adage, what goes around, comes around will indeed persevere.
###