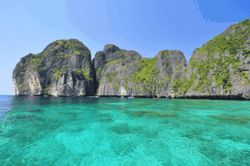 Tour Dominican
(PRWEB) December 13, 2011
Dominican Republic Escorted Tours invites everyone who is interested on any of these three topics to join them on Twitter.
1. The first topic is about the Dominican Republic as a country. If anyone has knowledge about the Dominican Republic that can be shared tweet it or direct message them. The purpose is to disseminate information and news about the Dominican Republic to better educate anyone interested. They will be posting information on their blog as needed for all to view. They also will send out tweets about information they know about.
2. Dominican Republic Tours: They believe they think outside the box on activities to add to tours but they encourage input if anyone would like to see things added to specific tours itself or just ideas for tours. If anyone is looking for more information about tours you will be the first to know about it through Twitter.
3. Weddings in the Dominican Republic: They are looking for people that have knowledge in this category. If anyone would like to share wedding tips they will pass them along. They will also be tweeting tips themselves on the Destination Weddings in the Dominican Republic.
If they believe anyone's tweet is newsworthy this will be clicked as their FAVES and that tweet will be automatically shown on their website.
Also if anyone just wants to ask questions this is what they are here for. Dominican Republic Escorted Tours goes under Twitter name tourdominican. For anyone who becomes a follower of tourdominican by December 25th and direct messages them they will be entered to win a free tour in February 2012.
###