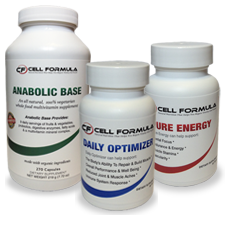 Subsequent to Bradley Wiggins historic Tour de France victory, True Healthy Products announced a new offer for athletes interested in enhancing their own performance.
(PRWEB) July 24, 2012
After Bradley Wiggins captured the first Tour de France victory for England, True Healthy Products announced a new offer for inspired athletes aiming to improve their own game. With the win, Wiggins became the first British rider to ever capture the coveted title in what many consider to be the world's most demanding sporting event. Wiggins took his victory lap around historic Paris Avenue while the famed Union Jack was draped across his shoulders like a cape. ''Cheers, have a safe journey home, don't get too drunk,'' Wiggins jovially remarks while hoisting the winner's bouquet.
As athletes worldwide focus on Wiggins success, True Healthy Products unveiled a new effort to help athletes all over the globe understand the positive impact that all natural supplements can have on an athlete and their performance on the track or in the field. The new free informational reports being launched at http://www.truehealthyproducts.com will help athletes with mental focus, endurance and energy, muscle stamina, and vascularity.
Athletes, sports enthuisists, and cyclists worldwide can now access these free reports and obtain this invigorating offer at http://www.truehealthyproducts.com. The reports feature information on how all natural supplements can naturally improve an athlete's game, regardless of skill or experience level.
True Healthy Products is a nutrition company dedicated to offering the best customer service and latest products that range from all natural sports nutrition supplements, healthy dark chocolate, weight loss programs, revolutionary skin care and whole food vitamin supplements.
For more information visit: http://www.truehealthyproducts.com
Contact:
True Healthy Products, LLC
2460 North Courtenay Parkway, Suite 210
Merritt Island, FL 32953
888.400.2920