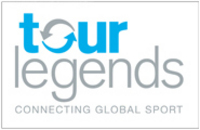 The fun, camaraderie, excitement and lasting memories of sports tours are often unforgettable for all involved. tourlegends.com seeks to make the experience even more memorable and easier to organize
Singapore, Singapore (PRWEB) October 14, 2009
From today sports teams who are keen to tour and participate in new sports events have one central place to find out what's happening and where - the tourlegends calendar. There is no need to register to browse this useful calendar which allows filtering by sport, type of tournament, country, month and year. In addition interested teams can contact organizers directly via the tourlegends web form. Registered teams can also create free tour profiles to help them get organized, import their fixtures and to share their photos, videos and banter.
"The fun, camaraderie, excitement and lasting memories of sports tours are often unforgettable for all involved. tourlegends.com seeks to make the experience even more memorable and easier to organize," says Nellie Rogers, its founder.
Promoting a tournament or a league and attracting a diverse range of teams to participate is a challenge for any organizer. However from today there is a new channel available and any organizer can add their tournament details on tourlegends for free. Moreover there is no requirement to register in order to list!
Tournament organizers that do choose to register will find there are many advantages such as: collection of tournament fees online via payment partner PayPal, generate and allow teams to import fixtures and much more! Registered or not, all tournament profiles are fully search engine optimized so internet users can easily find listings on tourlegends using any search engine such as Google, Yahoo!, Bing etc.
To promote an event to attract sports teams - simply start at the tourlegends calendar!
About tourlegends
tourlegends is the sports social networking site designed to connect sporting individuals and clubs globally and provide a compelling virtual platform to help organize sports events, tours and tournaments.
For individuals, tourlegends provides an arena to express themselves and connect with other sporting friends and their clubs, including:

A central place to connect with other tour legends
Real life stories and tips on sports touring
Recognition of touring achievement and recording of event photos
Fun stuff including sports related virtual gifts and fantasy leagues
For more information on how tourlegends helps players click here.
For Clubs, tourlegends gives Club officials all the tools needed to organize sports tours and tournaments including:

Tools to set up fixtures with other clubs and manage player availability for games
Ways of raising money
Access to view other clubs' itineraries for both future and past tours
A communication platform with all its members
For more information on how tourlegends helps club officials click here.
Why tourlegends?
The name has been chosen carefully to reflect the essence of the site. 'When we started out the concept, we wanted to choose a name that encapsulates the unique experience of sports tours. After all during sports tours many legends are created!' says Nellie Rogers, its founder.
###