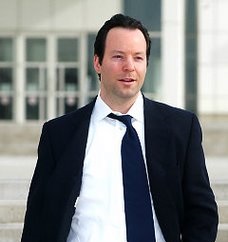 "The dwindling supply of land in NYC and Long Island, coupled with the ongoing market turnaround indicate a stabilization of real estate market fundamentals."
Melville, NY (PRWEB) May 20, 2013
International Brokerage and Real Estate Consulting Firm Cushman and Wakefield has partnered with Long Island's largest landowners, NYC entrepreneurs Robert and Isaac Toussie, to begin marketing over 200 acres of commercial and industrial vacant land spanning the Towns of Brookhaven and Islip.
The land tracts are in different stages of development thereby catering to a wide pool of users & investors. Some have all the road and sewer infrastructure already installed and some are untouched but still boast subdivision grants. The team will be offering the full range of development services including build to suits, straight land sales, joint ventures, and can accommodate both large or small buildings as the properties range from as large as 73 acres to as small as 1 acre. The land inventory includes both sewered or non-sewered sites, with 17-35% lot coverages.
"We are very excited to be handling what we feel are some of the most attractive parcels of land in Suffolk County" said Ted Stratigos, Executive Director & the agent leading the leasing and sales team. "In addition to the strategic locations of the individual sites, the Town of Brookhaven IDA can offer very attractive incentives on the larger parcels to qualified companies, which can save substantial money both upfront during the construction and startup phase, as well as ongoing savings over the next 10 years."
Warehouse, manufacturing, office and storage, indoor and outdoor, as well as banking center uses are being proposed. Additionally, projects can benefit from the owner's supply and utilization of its "Pine Barrens Credits" to increase sanitary flow or building density as requested by prospective purchasers.
Expertise from Engineering firms Sidney Bowne and Sons and JR Holzmacher and from law firms Certilman Balin, Forchelli Curto Deegan, and Farrel Fritz will be sought to facilitate the regulatory and development processes. Bridgehampton and TD Bank are also invited to review and assist in the development process.
"We have also accumulated properties in NYC, Nevada, and Florida and plan to apply this commercial prototype to our other holdings, adjusting for local market conditions," added Toussie, implying that additional ventures may be in the works.