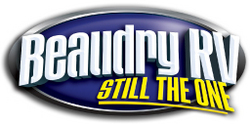 This has been a promising year for the motor homes industry
Tucson, AZ (Vocus) April 21, 2010
The RV industry has shown continued signs of improvement during the first quarter of 2010. The second quarter of the year is also shaping up to be favorable for the motor homes industry. GMAC will be adding RV financing to its portfolio with Thor Industries Inc. choosing them 'as the preferred financial provider for its retail customers,' reports RVBusiness.com.
"The RV financing market is a natural extension of our auto business," said GMAC President Bill Muir. "We have the infrastructure and servicing capabilities to add the RV business to our portfolio. Further, many of GMAC's current and prospective auto customers are interested in using their vehicles to pull towables, so the new relationship with Thor brands makes a lot of sense for both our business and customer base."
GMAC's move to finance the motor homes industry is not the first indicator of an upswing for the RV industry. Elkhart County in Indiana has increased employees, as has Beaudry RV Company. Beaudry RV Company responded to customer demands by expanding their sales and services departments.
Trade shows across the country are seeing large increases in attendance with up to 55% more people than last year. RVIA will reserve more than 1,000 additional square feet of floor space than last year for the Louisville show at the end of the year.
"This has been a promising year for the motor homes industry," says Scott Beaudry of Beaudry RV Company. "With GMAC showing their support for the industry, we can only hope the positives will continue."
For more information on Beaudry RV Company or current trends in the industry contact:
Scott Beaudry
Company: Beaudry RV Company
http://www.BeaudryRv.com
Phone: 520-239-5054
# # #