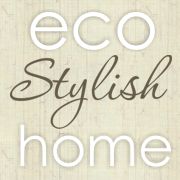 Imagine . . . being embraced by a silky-soft, hand-woven Turkish cotton bath sheet!
Branson, MO (PRWEB) February 26, 2013
Becoming eco fabulous does not mean sacrificing on quality or style. At Eco Stylish Home, LLC (ESH), a wide variety of bath towels, and additional home decor products are available for the discerning homeowner.
The home reflects individual personality and can be a sanctuary for both homeowner and guest. The bath is an important part and it can create an atmosphere of comfort and warmth. Nothing could be easier or more luxurious than treating family and guests to new organic cotton towels and bathrobes from Eco Stylish Home.
Along with other renowned and sustainable products, customers may choose from the increased inventory of organic cotton and bamboo bath towels, bath sheets and bathrobes. CEO, Glad Burgio supposed, "Imagine emerging from a long and fragrant soak in the tub and being embraced by a silky-soft, hand-woven Turkish cotton bath sheet!" Consumers can create a spa atmosphere at home with a little help from Eco Stylish.
Customers can feel good about the towels knowing they are organically produced and chemical-free. Bamboo especially is an extremely durable and soft fiber. As more and more people tune into the world around them, they are switching to high-quality eco-friendly products. Bamboo is a renewable resource that grows quickly and has hundreds of uses. In towels, it is extra absorbent and supremely soft. Eco Stylish Home offers customers product with eco value. Quality can be seen and felt in the entire collection. The Lattice bath sheets along with the multitude of others come in a variety of colors to coordinate with existing decor.
Consumers will feel like they are at a spa when wrapped in one of the luxury bathrobes of knee length, full length, or hooded designs. The hooded bathrobes are extremely lightweight without compromising on warmth or comfort. Shoppers can be pampered without guilt when purchasing from Eco Stylish Home because they can trust the features and ESH's commitment to the environment.
Any bath would be instantly inspired and updated with a fresh set of organic towels. Eco Stylish Home is an excellent resource when redecorating the home in eco comfortable fashion. Guests will note the care and characteristics put into a home thus increasing awareness of eco products. In addition to towels and bathrobes, ESH carries a line of popular, made-in-USA, organic bath bars. All these together make a wonderful spa package gift for family and friends.
Eco Stylish Home is pleased to offer a more comprehensive range of eco options for the home. The feedback received by ESH regarding their other home decor products, assures consumers will not be disappointed with the numerous choices. From the kitchen to the bedroom to the bath, both the environment and comfort are equally important and ESH makes it easy. Luxury has never felt so good.
Eco Stylish Home provides a complete line of quality home furnishings and decor for the eco-conscious consumer. ESH curates the best of textiles including organic cotton and bamboo, the world's most renewable resource. Launched in September 2011, ESH is located in the heartland of America, Branson, MO. Reach them toll free at 866-997-3434 or http://www.EcoStylishHome.com.