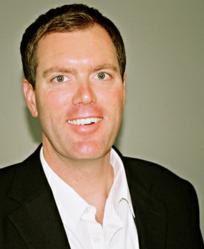 If investors are not utilising the incentive, they're leaving money on the table
Sydney, NSW (PRWEB) December 01, 2011
A recent State Government initiative that offers property developers incentives has provided a new opportunity to profit in the Sydney real estate market.
'Mum-and-Dad type investors may actually be sitting on a prime site suitable for redevelopment which will allow them to take advantage of this scheme,' says Ian Dencker, Director of Inner West Town Planning.
'Most investment property owners don't know about the NSW State Government's Affordable Housing bonus incentives for developments. Converting an investment property into a new age boarding-house or infill residential flats could potentially turn a non-performing investment into a goldmine', says Ian.
'Affordable housing projects can sometimes be controversial, but the fact is, there is a shortage of cheap rental housing in Sydney for those in need of it the most, and the Government knows this,' says Ian.
As a town planning consultant, Ian is all too aware of the difficulties investors and developers face: 'My job is simply to help my clients get their projects compliant and DA approved with Council', says Ian.
Many developers give up in the face of local opposition. 'I frequently help first-time developers get their project over the line, and also to ensure they get the full benefit of the Government incentive. Many developers fail, whereas if they had employed a town planning consultant, the process would have been fast and smooth. The bottom line is that if investors are not utilising the incentive, they're leaving money on the table.'
'It's much the same as a mortgage broker being able to get you a much better loan than you can get yourself, even from the same bank; through my years of experience working at Councils, I know how Council town planners think, and what information they need to be able to approve a project.'
Due to rising rental prices, low income Sydney residents - largely young people - are being forced to live further away from employment and places of study. Worse still, many tenants are now living in illegal and sometimes even unsafe or unsanitary boarding houses that have been poorly constructed and managed, simply because they have no other choice.
'The incentive has been a great thing both for low income tenants and property developers alike, as it's improving the housing standard', says Ian, 'so it's really a win/win, and exactly what Sydney needs'.
# # #