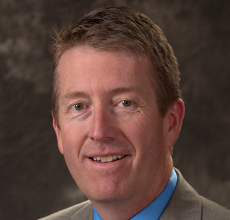 Towson is an impressive, cultural community, so we know it is a location where our residents will love to live.
Towson, Maryland (PRWEB) October 02, 2012
Towson Green, a new development of 121 townhomes near downtown Towson, Maryland, is now available for sale and marks the area's first townhome community.
Towson Green is the latest project from Bozzuto Homes, a real estate services organization with luxury apartments and homes throughout the East Coast. According to Bozzuto Homes President Tom Baum, the company saw Towson as an untapped location with a wealth of opportunities and benefits for residents.
"From schools to shopping to entertainment, Towson is an impressive, cultural community, so we know it is a location where our residents will love to live," Baum said. "We made it a priority to ensure that the Towson Green community was situated in the heart of the town so that residents could easily enjoy everything Towson has to offer."
While Towson Green is located near Interstates 83 and 695, making it a commuter's paradise, the community also has a Walk Score® of 92, making it a walker's paradise as well.
According to a recent study, demographers at the University of Utah found that members of communities with high Walk Scores® are healthier and on average six to 10 pounds lighter than low Walk Score® counterparts. This also means that Towson Green residents are able to more frequently utilize non-motorized transportation options such as walking or bicycling, thereby reducing their impact on the environment, a concept that Bozzuto is committed to incorporating throughout the community.
Towson Green is within walking distance to a range of Towson offerings, including Towson Town Center, Baltimore County's largest indoor mall, multiple grocery stores and the Towson Farmers' Market. Nearby entertainment options include Recher Theatre, Rotunda Cinemas and the Baltimore Symphony Orchestra.
Towson Green is also across the street from Towson Library and a short drive from Maryland Blue Ribbon-earning Towson High School and several institutions for higher education, including Towson University and Goucher College.
About Towson Green
Towson Green is one of the latest projects from Bozzuto Homes, an award-winning Washington D.C. area-based real estate services organization with luxury apartments and homes across the East Coast.
The community lies within Baltimore County's Towson Commercial Revitalization District, and as a result, qualifies for a Revitalization Property Tax Credit, a benefit that will save homeowners up to $3,300 annually in taxes.
Towson Green townhomes are offered in four different floor plans, all with garages and some with up to four bedrooms, and start in the mid $300's.
The community is located at 19 Willow Avenue, Towson, Maryland 21286, within easy walking distance to Towson Town Center's numerous stores and restaurants, and minutes from downtown Baltimore and the Inner Harbor. For more information about green living or about purchasing a Towson Green home, visit http://www.towsongreen.com or call 410.343.7150.
About The Bozzuto Group
Headquartered in the Washington, D.C. area, The Bozzuto Group is a diversified residential real estate company consisting of six integrated companies – Acquisitions, Construction, Development, Homebuilding, Land Development and Property Management – that together provide a broad range of real estate services throughout the Mid-Atlantic and Northeast. The company is committed to providing quality housing for individuals of all income levels, producing everything from luxury homes and apartments to affordable housing solutions.
Throughout The Bozzuto Group's more than 24-year history, the company has developed, acquired and built more than 35,000 homes and apartments, and the firm and its principals have been honored with numerous industry awards and accolades, including having been recognized by the NAHB as the nation's premier apartment development company, and twice as management company of the year. For more information, please visit http://www.bozzuto.com.