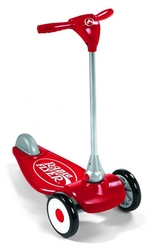 It's an absolutely amazing prize!
Geelong, Victoria (PRWEB) October 24, 2009
Toy Guru Online Toy Stores launched their inaugural "Toys! Toys! Toys!" competition today, offering a first prize of $5000 worth of toys just in time for Christmas. The competition will run from 22nd October, 2009 through till the 20th December, 2009.
Entrance is simple: join the Toy Guru Club by filling out this Toys! Toys! Toys! competition form, and wait for the draw to be held on 20th December, 2009. The winner will be announced online on toyguru.com.au, via Twitter, and posted on Facebook simultaneously with international print media releases.
Having just launched their interactive website, complete with animated mascot, "Toy Guru", Toy Guru online toy stores have taken the Australian market by storm with their extensive range of toys - including licensed and educational toys - and innovative free delivery scheme.
Trying to give back to the online community in tougher "Credit Crunch" times, Toy Guru's free delivery scheme is based on points. As toys are purchased points accrue reducing the delivery costs...until they reach zero.
The Toys! Toys! Toys! Competition is unusual compared to toy competitions offered in the past by other toy stores due to its lack of restrictions. To begin with, the winner of the $5000 prize can purchase any toys featured on the Toy Guru website over the course of the following year. There are no limits regarding which toys they can order online, nor on the amount - provided it falls within the value of the $5000 prize. Additionally, the winner does not have to use the entire amount all at the same time: instead, the amount spent will be deducted gradually as it is used.
The Toys! Toys! Toys! Competition is open to anyone worldwide, though if the winner resides outside Australia, the shipping costs for the toys will also be deducted from the initial $5000 prize.
Toy Guru is a stockist for licensed toys including Lego, Dora, Milton Bradley, Transformers, Play Doh, Toy Story, and Star Wars. Other toys include the entire range of award-winning Corolle dolls, Radio Flyer scooters, trikes, and cars, Tonka toy trucks, and Hama beads. Of course, they also stock the collection of Neat-Oh toy chests and toy boxes which are toys in themselves.
"It's an absolutely amazing prize!" says Jim Thompson of DDG, the name behind the Toy Guru marketing strategy and brand management. "I can't think of anyone who wouldn't want to win $5000 worth of toys - especially so close to Christmas!"
For more details or to enter the competition, click on the Toys! Toys! Toys! Competition panel on toyguru.com.au.
# # #