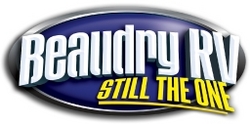 develop a nationally coordinated, multi-channel marketing and communications program to attract more international visitors and explain travel security policies
Tucson, AZ (Vocus) April 7, 2010
Since September, the US has seen a decrease in overseas visitors, according to USTravel.org. Foreigners perceive travel to the US to be complicated thus choosing alternate destinations. President Obama is seeking to rectify that with the Travel Promotion Act.
The Travel Promotion Act's goal is to "develop a nationally coordinated, multi-channel marketing and communications program to attract more international visitors and explain travel security policies," says RVNewsService.com. "This legislation will help us better compete with other countries that have been actively marketing themselves to travelers throughout the world," said Linda Profaizer, president and CEO of the National Association of RV Parks and Campgrounds (ARVC), adding that stepped up international leisure travel to the U.S. will likely result in increased visits to campgrounds, RV parks and resorts.
"This is an historic victory for the U.S. economy and the one in eight American workers whose jobs depend on travel," said Roger Dow, president and CEO of the U.S. Travel Association. The RV industry stands to benefit from increased travel as National Parks will most likely be popular destination attractions. Up to 48,000 new campers are expected to be visiting US Parks each year, after the act passes, reports rvnewsservice.com. The RV industry is poised to accommodate rentals. While summer events lead to spikes for local RV companies, an increase in overseas travelers could see those spikes reach further and last longer.
"Beaudry RV Company fully supports the Travel Promotion Act," says Scott Beaudry of Beaudry RV Company. "America has some of the most incredible National Parks in the world and it's about time we started actively promoting our country to the rest of the world."
For more information on toy haulers and Beaudry RV Company or current trends in the industry contact:
Scott Beaudry
Company: Beaudry RV Company
http://www.BeaudryRv.com
Phone: 520-239-5054
# # #