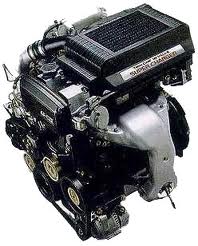 The expanded Toyota inventory that has been added online now provides an extra resource for any person searching for an import engine.
Houston, Texas (PRWEB) February 03, 2013
Import vehicles have grown in popularity in the U.S. thanks in part to automakers like Toyota providing multiple makes and models for sale. While vehicle sales have increased, the ability to locate replacement motors remains strong for vehicle owners and installation companies. The EnginesforSale.org company has added the Toyota Camry engine in the most used sizes to its inventory for sale online. This addition can now be searched and reviewed by buyers online at http://enginesforsale.org/toyota/used-toyota-camry-engines.
Camry was one of the models produced in the early 1980s to provide more fuel efficiency with a smaller sized motor. The parts engineering and design specs that are used by Toyota across its various brands is witnessed in the continued sales success by this automaker each year.
The preowned industry depends on motor replacements when high mileage or auto collisions bring damage to engines. The expanded Toyota inventory that has been added online now provides an extra resource for any person searching for an import engine.
The imported engines inventory is one example of the changes that have been made at the EnginesforSale.org company online. The extension of the customer warranty program is one example of how the assurance levels are now being increased for all customers. The way that prices are now generated for comparison purposes has also been changed.
In addition to the telephone quote method, a new online system is now installed that is available for immediate use. It is now possible for online prices to be obtained immediately upon use of this system.
These changes are now possible due to the initial launch of the company website late last year. It is the development of this online resource that has helped bring new available engines to more people buying on the Internet. New features and pages are added consistently to provide an informational resource when researching a domestic or import engine.
The news report from the original site launch or Ford and Chevy expansions can be read online at http://www.prweb.com/releases/engines-for-sale-company/expands-ford-chevy-dodge/prweb10036149.htm.
About Engines for Sale Co.
The Engines for Sale Co. sells its inventory of secondary market motors to online and offline customers. This company is known for its low price strategies and no charge warranty protection policies that are paired with all motors. Company sales are increased annually in part due to auto industry professionals purchasing in bulk and owners of vehicles buying for replacement. The Engines for Sale Co. represents its innovation and investments in technology as a 21st century supplier of preowned automobile, SUV and pickup truck engines in North America. A staff of auto industry specialists own and operate this company.