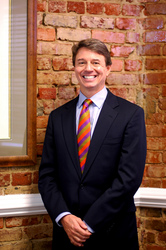 It's critically important to the safety of millions of motorists that all information related to the safety of Toyota vehicles be given to Congressional investigators.
Columbia, South Carolina (PRWEB) February 25, 2010
A South Carolina personal injury lawyer says any documents that shed light on safety defects in Toyota automobiles should be made available to a Congressional committee.
"It's critically important to the safety of millions of motorists that all information related to the safety of Toyota vehicles be given to Congressional investigators," says Bert Louthian, of the Louthian Law Firm, P.A., in Columbia, S.C., which handles personal injury cases involving automobiles, trucks and motorcycles. "Anyone who has been in a rollover accident or a crash involving a stuck gas pedal deserves to know to what extent company executives were aware of these vehicles' safety problems and when."
A U.S. House committee is investigating how the automaker and federal safety regulators handled concerns about unintended acceleration in Toyota vehicles. The committee also has sent a subpoena demanding that Dimitrios Biller, former in-house counsel at Toyota, produce internal documents that he claims substantiate his allegation that Toyota Motor Sales USA Inc., routinely destroyed and hid evidence of safety defects in vehicles from regulators and consumers. Biller served as national managing attorney in the legal services group in charge of Toyota's rollover litigation from 2003 until 2007, when he left the company.
Biller, who is now involved in a legal dispute with Toyota, has been trying to use the documents in court. But the carmaker has successfully asserted its litigation privilege so far. The carmaker has disputed Biller's whistle blower allegations and said it will fight them in court. That case is Biller v. Toyota Motor Corporation (U.S. District Court for the Central District of California; Docket # CV09-5429).
Congress asked Biller to hand over the documents by Feb. 23.
"We won't know whether the requested documents support his claims about a cover-up until we see them," Louthian said. "But we've seen the pain and suffering a serious automobile accident can cause a family. Given the scope of the current auto safety recall, it's in the public interest for Congress to see the information. The sooner, the better."
In recent months, Toyota has recalled more than 8 million vehicles because of the unintended acceleration of some vehicles. In January, the automaker suspended sales and halted production of eight models due to its recall for sticking accelerator pedals.
Last week, the National Highway Transportation Safety Administration announced that it was investigating whether Toyota carried out three of its recent recalls in a timely manner. Federal law requires automakers to notify federal regulators within five days of learning of a safety defect and promptly conducting a recall. The auto safety agency is requiring Toyota to provide documents showing when and how it learned of the defects affecting approximately 6 million vehicles in the U.S. alone.
About The Louthian Law Firm
The Louthian Law Firm, P.A., of Columbia, South Carolina, has been obtaining fair compensation for South Carolina accident victims since 1959. The firm was founded by Herbert Louthian, who has more than 40 years of trial experience and is licensed to practice in all courts in South Carolina. The Louthian Law Firm focuses on personal injury cases involving boat, car, truck and motorcycle accidents, medical malpractice and other serious and catastrophic injuries throughout South Carolina. For a confidential case evaluation, contact the firm by phone at (866) 410-5656 or visit the firm's Web site at http://www.louthianlaw.com/.
###