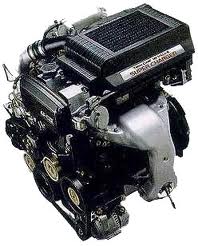 The added replacement Toyota motors are expected to bring the value the buyer search for on the Internet.
San Antonio, Texas (PRWEB) February 10, 2013
Toyota has had a presence in the U.S. auto industry since the 1970s. This automaker has sold millions of its vehicles worldwide and has rivaled Chevrolet and Ford for a share of the U.S. auto market. The EnginesforSale.org company is now selling Toyota replacement engines directly to buyers online or through the toll-free company number. These preowned motors are in addition to the domestic lineup now offered for sale. Inventory can be searched online at http://enginesforsale.org/toyota/toyota-celica-engines.
Toyota has created the Camry, Celica, RAV4, Prius, Corolla and Tundra that are sold in North America. These vehicles help make up the passenger car, sedan, SUV and pickup truck series. While obtaining service for a new vehicle is relatively effortless, locating a motor for a used vehicle not from a dealership can provide challenges for buyers.
The Engines for Sale Co. imported inventory has been upgraded over the past 24 months to ensure these resources are available to used vehicle owners. The added replacement Toyota motors are expected to bring the value that buyers hope to find on the Internet.
Evaluations of the interior and exterior engine quality are used to locate potential problems or parts that could break down unexpectedly. One of the issues that buyers face is locating retailers able to provide engine service aside from a direct sale. It is not required by most auction sellers to provide a quality report before sales are made.
The EnginesforSale.org company offers its internal evaluation and inspection process before sales are made to the public. This extra step is one way this company is improving the quality of what gets shipped to customers.
The import editions now available for replacement are part of multiple upgrades made to the company inventory. Both the passenger car and pickup truck additions by top auto companies have been added recently for sale. The Ford F150 truck series includes multiple engine types that are often requested for replacement purposes.
The V6 and V8 units that are now in stock were announced in an earlier news release that can be read online at http://www.prweb.com/releases/engines-for-sale/ford-f150-engine/prweb10194546.htm.
About Engines for Sale Co.
The Engines for Sale Co. has privately built its automotive inventory of car, truck and SUV motors that are sold to the public and to the auto industry. Through its decision to offer discounted pricing, this company has created easier ways for customers to save money replacing a motor. The company offered warranty protection provides breakdown coverage and assurance that each installation will produce years of uninterrupted use. The Engines for Sale Co. now ships its in stock inventory for no additional cost to customers who order online or by toll-free telephone number.