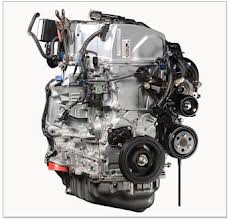 The importation of Toyota engines by the UsedEngines.co company is one effort now underway to bring more options to car owners.
Billings, Montana (PRWEB) November 08, 2012
Toyota Tacoma is one of the most popular pickups in the Toyota lineup and one U.S. retailer is now importing these engines for sale through its website online. The UsedEngines.co company is importing Toyota Tacoma engines in used condition for instant shipment to engine buyers. This engine retailer has secured the lowest price possible for these motors and there are no import fees applied to the final price tag. This new expansion for Toyota engines is one that is expected to continue on a bi-monthly basis until further notice. More information about these engines can be found at this link http://www.usedengines.co/toyota-2/toyota-tacoma-24l-engines.
Toyota's Tacoma was first created in the early 1990s. This creation of this pickup was one of the first instances in U.S. automotive history that a foreign automaker created a pickup truck that could compete in sales volume with Ford and Chevrolet. The compact truck market is one of the areas that helped to boost sales of trucks through the mid 1990s and helped to lay the foundation for future Toyota success in the United States.
The new importing of used Toyota Tacoma engines by the UsedEngines.co company is one way that this engine retailer is innovating its online offerings for pickup truck engine buyers.
The replacement of foreign engines is usually completed by warranty centers or mechanics that are trained to make these replacements. The nature of the preowned industry can complicate the process of finding a suitable engine or a qualified mechanic.
The importation of Toyota engines by the UsedEngines.co company is one effort now underway to bring more options to car owners and mechanics that rely on warranted engines. This new inventory of Toyota Tacoma engines for sale through the UsedEngines.co website includes warranty coverage for customer assurance.
Apart from these inventory upgrades, additional incentives have been initiated on the UsedEngines.co website. An offer of free shipping for customers that reside in the continental U.S. has been enabled to help takeaway that cost of engine shipments.
This incentive is designed to help buyers of used engines online to save hundreds of dollars on the actual purchase. This free shipping incentive is expected to remain in place until further notice. This offer now applies to all in stock used engines that are ordered online or offline.
About UsedEngines.co
The UsedEngines.co company has built its used engine inventory by adding one motor at a time for the past three years online. While this retailer has sold engines for decades offline, creating the online portion of the company was a direct effort to allow growth in the 21st century. The UsedEngines.co website is now of the most trafficked used engine websites on the Internet with thousands of motors in stock from Ford, General Motors, Toyota, Honda and Chrysler automakers. By offering engines for affordable prices, engine buyers of the UsedEngines.co website get to reduce the cost of engine replacements.