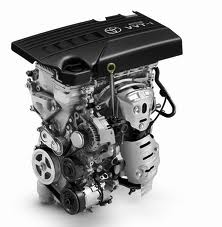 The coverage plans that are offered seek to provide breakdown coverage and OEM part failure protection for all buyers.
San Jose, California (PRWEB) February 25, 2013
The Tundra from Toyota was introduced in the year 2000 as a competitor to Ford and Chevrolet. Toyota has produced trucks since the early 1980s although a full-size pickup was never part of the lineup. The EnginesforSale.org company is now selling Toyota Tundra engines directly to pick up truck owners in an effort to make locating a replacement easier. Details for this inventory can be found online at http://enginesforsale.org/toyota/toyota-tundra-engines.
The preowned units that are now sold online and through the company toll-free number have received special pricing for pickup truck owners.
Toyota has used a mixture of motors for the Tundra pickup truck series. The 3.4, 4.0 and 4.7 motors are used to provide options for buyers purchasing Tundra pickup trucks. The torque and consistent power these larger engines provide offer alternatives to domestically produced engines.
Two generations have been produced of the Tundra and extended cab options are now available for these full-size trucks. The used Toyota engines now sold online have been eliminated from access fees or import charges to customers.
Engine production typically takes into account the high mileage occurrences that most engines go through in a typical lifespan. Many motors including import versions are now able to surpass the 100,000-mile benchmark in the industry. Warranty coverage is not always supplied by dealerships or third party sellers of vehicles.
All of the stock sold by the EnginesforSale.org company is packaged with respectable warranty terms for coverage purposes. The coverage plans that are offered seek to provide breakdown coverage and OEM part failure protection for all buyers.
The addition and discount of the Toyota Tundra engines is part of a pickup truck series upgrade at this company. The Ford F150 inventory has equally been increased to supply hard to locate and modern truck engines online. The discounts applied to the Ford engines can be found in a news release located at http://www.prweb.com/releases/engines-for-sale/ford-f150-engine/prweb10194546.htm. These discounts are scheduled to be in effect through the remainder of this year and new incentives are currently planned for customers.
About Engines for Sale
The Engines for Sale company is a leading preowned motors seller to the public and to companies performing installations. The low price options offered by this company provide resources that buyers can use to reduce the purchase price of a motor. This company now supplies Ford, Chevy, Dodge, Isuzu, Mazda and other automaker engines in a variety of sizes. The Engines for Sale company now ships all orders placed online or through the company toll-free number free of charge as an additional incentive to help buyers. This incentive is expected to remain in place for buyers purchasing motors for used vehicles.