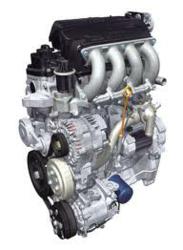 The coverage for breakdown and sudden parts failure is now included in the warranty terms.
Pittsburgh, Pennsylvania (PRWEB) April 08, 2013
The Toyota Tundra is one of the largest Toyota vehicles currently in production. This pickup truck series competes directly with Ford and Chevrolet. The ability to find a replacement motor is now expected to be easier for buyers using the UsedEnginesforSale.net company. This company has now added Toyota Tundra engines and is offering introductory pricing for all sales made from the company website. Details about inventory and pricing can be found at http://usedenginesforsale.net.
Toyota earned its reputation as a passenger car vehicle manufacturer before entering the pickup truck or SUV market. The engine technology created and used by this company has opened up new opportunities for drivers around the world.
With an ability to raise horsepower without sacrificing quality, more engine users have been able to benefit from consistent advancements. The Toyota motors now for sale and offered for introductory pricing for OEM units are picked for low mileage before sale.
Recent improvements made by the UsedEnginesforSale.net company have made it easier for customers to receive pricing and warranty terms. The creation of a one-click quote delivery system online is now responsible for record quote numbers this year. This new system provides alternatives to telephone quotations completed by offline research. All online quotes now distributed by the company include immediate pricing and warranty terms.
Engine warranties are now one strategy used by this company to provide higher customer assurance levels. The assurance now created with the company two-year warranty program is helping more buyers feel confident before installation is completed. This warranty policy is now provided at no extra cost with purchases made through this company. The coverage for breakdown and sudden parts failure is now included in the warranty terms.
About UsedEnginesforSale.net
The UsedEnginesforSale.net company is a preowned engine seller online stocking hard to locate and current engine types from domestic and foreign automakers. This company offers expedited shipping for no additional cost as an extra incentive for buyers to choose this company for engine replacements. The UsedEnginesforSale.net company provides warranty protection for all in stock motors and honors the coverage policy for each engine ordered from this company. From online enhancements to rapid processing, this company has grown since its introduction online in 2012.