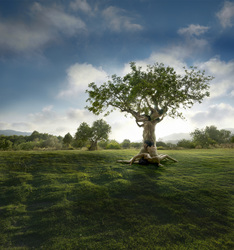 …And we are very excited about connecting with interested people on such vital topics.
Brussels, Belgium (PRWEB) January 23, 2009
Toyota Motor Europe (TME) has launched its first blog at http://www.aimzeroemissions.eu to share ideas and stimulate discussion on environmental issues, and specifically Toyota's initiatives.
After introducing the Green Design channel on YouTube last year, TME continues, through its blog, its social media immersion as part of the "aim: zero emissions" campaign. Since 2003, this campaign has been highlighting Toyota's holistic environmental approach and initiatives to reduce the environmental impact of a car throughout its entire life cycle, as portrayed in the TV commercial.
"aim: zero emissions" leading blogger will be Colin Hensley, General Manager of Corporate Affairs and Planning for TME, who will also share the thoughts of other executives, technical experts and employees.
"It's a fantastic new way for us to share our latest thinking on the world's most important issue," said Maria Isabel Rodriguez Leon, Project Leader Corporate Advertising. "…And we are very excited about connecting with interested people on such vital topics."
For Toyota, a leader in green innovation and hybrid since the 1997 launch of Prius, the world's first mass-produced hybrid vehicle, which has gone on to sell more than 1.1 million vehicles worldwide, sustainability means more than just the reduction of exhaust emissions. "At Toyota we believe technological innovation is the key to sustainable development. Ultimately, it's people who develop and use technology, so the more we share and discuss with our customers, partners, bloggers and environmentalists, the better," said Colin.
The "aim: zero emissions" blog is one of a series of online environmental initiatives by Toyota, including Green Design http://www.youtube.com/toyotaeurope, a series of 60-second documentary films, which reflect Toyota's environmental philosophy and highlight inspiring ideas in a range of activities that enable us to live greener. A revolutionary sugar battery, a solar tower in Spain, a carbon neutral city, regenerative energy and an eco snowboard are just some of the initiatives.
For more information on Toyota's 360° approach to the environment, visit http://www.aimzeroemissions.eu
###