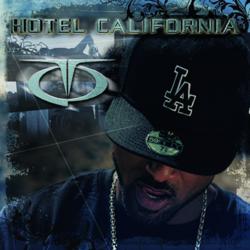 We knew we had to take the video to a different place. I think it's gonna shock some people.
New Orleans, Louisiana (PRWEB) January 03, 2012
West Coast R&B Legend TQ is back for 2012 with a new single and music video from his forthcoming album "Legendary", set for release later this year. The new single "Hotel California" is available as a free music download for the first week of the year after which it will be available on iTunes and most other online stores. The music video is available on TQ's YouTube Channel, http://www.youtube.com/TQtheTrojan. "This record has always been one of my favorites and I've been performing it live for years. One day my partner Laura suggested that we release it and it just snowballed from there" explains TQ. "It's a record that my fans have heard me sing for a long time and real music lovers around the world can recognize the song from the first guitar riff... That's what you call a Classic."
The new video, shot on location in the Southern California desert, adds a new twist to the story which has never been played out visually. "When myself and the director Sith Nuon started researching the story behind the song, we found so many different interpretations of the true meaning that we just decided to come with our own!" laughs TQ. "The story has always seemed a lot like a Twilight Zone episode or a horror movie to me so we knew we had to take this video to a different place. I think it's gonna shock some people..."
TQ is in the studio at the moment working on the new album and a hot remix to the single which will be dropping soon. There are also plans for a promotional tour to support the record in the US and abroad. Stay tuned for tour and release dates.
Check out TQ's new website http://www.TheRealTQ.com Coming Soon...
The New Kado Records is in business... Billions.
###