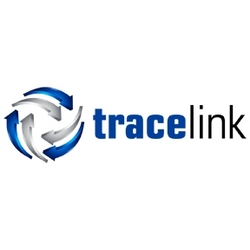 In working with Lucy for over ten years, I have personally seen her unique brand of product leadership in action. Lucy takes the big picture and distills it quickly into a product vision and a product roadmap that delivers results.
Woburn, MA (PRWEB) September 22, 2009
TraceLink, Inc., a developer of pharmaceutical supply traceability and business process collaboration solutions, today announced that co-founder and vice president of products Lucy Deus has been selected by PharmaVOICE as one of the top 100 most inspirational and influential people in the Life Sciences Industry.
The PharmaVOICE 100 represents leaders from across the global life sciences industry including executives in pharmaceuticals, biopharmaceuticals, clinical trials, contract partners and the solution providers that serve the industry. A panel of PharmaVOICE editors chose the winners based on their ability to inspire, motivate and influence corporate leadership, research and development, technology, creativity and marketing and strategy.
As the leader of product vision at TraceLink and co-founder and former head of products for recently acquired SupplyScape Corporation, Deus believes that the global life sciences industry has a unique opportunity to successfully navigate through today's challenging business environment and serve patients better if given the right technology tools. Drawing on her deep knowledge of distribution and manufacturing processes, user collaboration tools and interoperability technologies, she works closely with TraceLink customers to identify emerging needs and develop new solutions for key strategic challenges.
Ms. Deus has been instrumental in creating solutions to address such pressing problems as enhancing pharmaceutical product security in the face of growing counterfeiting threats and improving the scalability and performance of outsourced pharmaceutical contract manufacturing and distribution operations. As a result, companies at all points in the pharmaceutical supply network gain visibility and control over shared business processes, improve coordination and collaboration between key users, and drive greater insight into overall operational performance and potential scheduling risks.
"The PharmaVOICE 100 are individuals who think outside the box, pioneer new paths to success, and inspire their colleagues in the industry; they translate industry issues into opportunities and take the time to mentor the next generation of leaders in the life-sciences arena," said Taren Grom, editor-in-chief and cofounder of PharmaVOICE. "Lucy's noted dedication in driving thought leadership and overcoming industry challenges demonstrate exactly the qualities we look for in an inspirational leader. We welcome her to this year's award winning team."
"Lucy is a passionate customer advocate for our company, who is continually uncovering new opportunities to help improve our customers' businesses," added Shabbir Dahod, president and CEO of TraceLink. "In working with Lucy for over ten years, I have personally seen her unique brand of product leadership in action. Lucy takes the big picture and distills it quickly into a product vision and a product roadmap that delivers results."
Over the course of her 20-year career, Deus is known for breaking the mold by living the mantra that the customer comes first and the solutions derive from their needs. She has been a noted contributor to journals and publications like Journal of Pharmacy Practice and a regular speaker at industry events, seminars and workshops like the FDA Anti-Counterfeiting Workshop, and also drives technology and process standards development across numerous GS1 and HDMA workgroups. Her contributions have been regularly recognized, resulting in several awards such as GS1 EPCglobal's Software Action Group's (SAG) "2007 Person of the Year" award for her role as editor of the Drug Pedigree Messaging Standard and The MITRE Corporation's "Director's Distinguished Accomplishment" Award for Collaboration and Technology Leadership.
For additional information on the subject of this release, contact Brian Daleiden or visit http://www.tracelinkinc.com
About TraceLink:
TraceLink enhances financial performance and operational agility in the global pharmaceutical supply chain through software applications that enable complete traceability of products and business processes on an easy-to-use web-based network platform. Using TraceLink solutions, pharmaceutical companies and their contract manufacturing, contract packaging and distribution channel partners in the global supply network gain real-time visibility into the authenticity and accountability of each step executed across shared business processes. The result is improved control of pharmaceutical manufacturing and distribution operations coupled with greater insight into current operational performance and unanticipated scheduling risk. For more information, visit http://www.tracelinkinc.com.
About PharmaVOICE:
PharmaVOICE is expressly written and designed to deliver the views, opinions, and insights of executives who are shaping the direction of the dynamic life-sciences industry. PharmaVOICE reaches more than 17,500 readers every month.
PharmaVOICE's unique horizontal editorial approach cuts across industry silos, providing a holistic overview of the life-sciences industry, addressing a range of topics from molecule through market. By engaging compelling personalities from diverse industry sectors, PharmaVOICE provides multiple perspectives on business challenges, trends, and topics. Editorial content sparks dialog, initiates debate, and opens the lines of communication to facilitate and improve business-to-business relationships.
PharmaVOICE's multiple-perspective and in-depth original forums, feature articles, topics, and departments are audience-driven. PharmaVOICE provides executives with useful peer-to-peer insights on a broad range of business practices and topics.
###