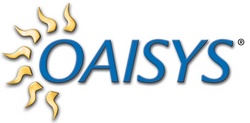 Make Your Contact Center Smarter: Best Practices
TEMPE, Ariz. (PRWEB) August 18, 2008
This most recent release of Tracer, version 5, introduces many significant enhancements to the features and functionality of the highly successful call center management software solution. Additionally, the company is updating its software packaging to deliver the power and utility of call recording and voice documentation on an organization-wide level for companies in the SMB market.
Based on the success and market adoption of the OAISYS Talkument™ voice documentation solution, every OAISYS recording system deployment will now include unlimited user licenses for the Talkument software. Additionally, Tracer software can now be used on any of the available hardware platforms offered by OAISYS, including its off-the-shelf appliances and build-to-order servers. Now, businesses choosing Tracer to address their call center requirements will also enjoy the benefits of the Talkument application, which allows an organization's knowledge workers to search, play back, annotate and share their telephone-based conversations.
The pairing of Talkument with Tracer's powerful call center management capabilities—including the ability to log calls, evaluate employee performance, live monitor calls, and generate quality and resource utilization reporting—creates an interaction management solution unlike anything else on the market.
New Tracer feature highlights include:
A newly designed, more intuitive user interface Improved organizational functionality, allowing users to create dynamic search folders, as well as static folders VOX recording integration for radio channels, used by municipal departments, such as police and fire, as well as dispatch centers Digital station-side recording without computer telephony integration dependencies Call segment sharing, allowing users to share only relevant portions of calls A single, portable administrative interface based on web services architecture to manage an entire OAISYS recording solutions network Supervisor permissions enabling the creation of user accounts and evaluations but restricting administration of the Tracer system itself Call visualization for all activity that occurred during a call User ability to add notes to an entire recording or a specific portion One-click installation and upgrade technology for faster, simpler deployment Enhanced capabilities in the patent-pending OAISYS Portable Voice Document technology to incorporate desktop video files Major enhancements to integrations with leading business communications platforms from manufacturers including Mitel, Toshiba and ShoreTel "By introducing these innovative enhancements to the Tracer solution and incorporating the look, feel and functionality of our highly regarded Talkument application, we have created a truly unique and superior solution for the SMB sector," said OAISYS President Brian Spencer. "With this latest release, call center managers will experience the full scope of Tracer's business intelligence capabilities, and knowledge workers will be empowered with the ability to manage their own calls and phone-based interactions. This new product packaging will significantly enhance the productivity and efficiency of employees at every level of the organizations we serve."
The latest version of Tracer will be the focus of OAISYS' appearance at TMC's INTERNET TELEPHONY® Conference & EXPO West 2008, being held September 16-18 at the Los Angeles Convention Center in Los Angeles, California. Spencer will also be presenting a session titled "Make Your Contact Center Smarter: Best Practices," as part of the company's appearance at the event.
To learn more about Tracer, please visit http://www.oaisys.com or call 888-496-9040 to schedule a free demonstration.
About OAISYS
OAISYS (http://www.oaisys.com) is a premier developer of customer interaction solutions for small- to medium-size businesses and call centers. Our solutions help companies attract and retain customers by digitally capturing customer interactions for simple retrieval, playback and management through intuitive interfaces to fit various users' needs. We integrate with leading telephone systems to provide a communications solution that enables companies and employees to communicate more quickly, easily and efficiently.
Editors Note: OAISYS and the OAISYS logo are registered trademarks, and Talkument and the Talkument logo are trademarks, of Computer Telephony Solutions. All rights reserved.