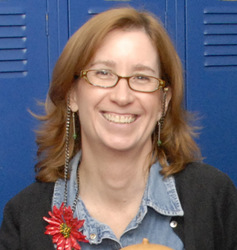 www.art-t-dolls.com/happy_hollow.html [Happy Hollow Birdhouses] are meant to capture the newness and rebirth of Spring with a visual twist of fabric construction
Garland, Texas (Vocus) April 1, 2009
Traci Hutton, Tightly Wound Artist, announced the release of her Springtime collection of fabric birdhouses, Happy Hollow Birdhouses™, on her web site, http://www.art-t-dolls.com.
" Happy Hollow Birdhouses are meant to capture the newness and rebirth of Spring with a visual twist of fabric construction," Hutton said.
Traci Hutton begins each Happy Hollow Birdhouse with a selection of fabrics built around a loose color theme. Each fabric is carefully chosen for its contrasting characteristics as well is its complimentary attributes.
"I try to combine fabric colors and patterns in unexpected ways," Hutton continued. "Each birdhouse is unique and created as a one-of-a-kind expression of color, texture, and contrast.
"When complete, each Happy Hollow Birdhouse is adorned with an avian resident created especially for the individual birdhouse. Each bird is matched to a specific birdhouse," Hutton said.
"One of the enjoyable aspects of creating Happy Hollow Birdhouses is experimenting with different combinations. Be it colors, fabric, shapes, or form, I enjoy seeing how each house evolves and what the end results reveal. Some are meant to be simple in nature, sometimes just subtle touches, and then there are those that you want to touch and have a close look at. Visit art-T-dolls.com often and see what is new on the block," Hutton concluded.
Art-t-dolls.com is also the home of Whimsi Gourd People, Hutton's signature art dolls created with dried gourds.
Coming this soon to art-T-dolls.com are Traci Hutton's newest creations - Pinheads™.
FOR MORE INFORMATION, CONTACT:
Traci Hutton
972-271-1259
###