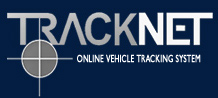 With rising fuel and transportation costs, there is a greater need for efficient logistic solutions than ever before.
New Orleans, LA (PRWEB) February 26, 2013
Starting with three employees in a carriage house in the backyard of a New Orleans home in 2001, TrackNet has grown into a highly successful national provider of cutting-edge fleet tracking systems. In January, the company successfully marked its 12th anniversary by posting its third best year to date, despite an overall sluggish economic environment.
With such humble beginnings and a less than ideal economy, TrackNet was able to grow and expand into the nationally recognized organization it is today.
"We offer fleet managers and business owners the opportunity to have 100 percent accountability for their employees working out in the field," said William Cahill, Vice President of Sales and Founder of TrackNet. "Our GPS tracking systems and services help our clients reduce operational spending, maximize the lifespan of vehicle investments, and minimize overtime expenditures. In an environment with rising fuel and transportation costs, companies use TrackNet to stay competitive."
TrackNet has been innovative and competitive from day one, according to the company's founders, using underutilized or newly created technologies to bring the most effective services directly to their clients.
In their infancy, the company embraced technologies like Blackberry, Cloud databases, SaaS, and Microsoft's CRM to offer elite GPS tracking systems. Over a decade ago, few companies knew the value of internet presence, but TrackNet's founders were able to leverage their strong web presence to collect and maintain a strong client base.
Today, the GPS fleet tracking systems provider continues its success by focusing on two key factors. First, TrackNet helps their clients track and organize performance-based results that truly affect the bottom line of field service and transportation companies. Secondly, they are established and building on the strongest product line of fleet tracking systems in the industry.
August of 2012 saw the introduction of the NexTraq VT-300 system. With a lightweight, plug-and-play design, this model was developed to be the perfect option in a wide range of mobile environments. TrackNet believes many of their commercial clients, including everyone from sales teams managing a fleet of cars to companies with field service light trucks, can benefit from the increased oversight and rapid deployment that their product offers.
"With rising fuel and transportation costs, there is a greater need for efficient logistic solutions than ever before," Cahill said. "Our products and services provide real results that help our clients compete in a difficult environment, and we do it better than anyone else. That's how we got to where we were in 2012 and why 2013 is shaping up to be a growth year for us."
In the coming year, the company plans to hire new employees to handle their increasing need for sales and support staff. With a track record of strong and consistent growth, TrackNet is poised to celebrate many more successful anniversaries in the years to come.
To learn more about their wide range of services and fleet tracking systems, you can contact the TrackNet office at 1215 Prytania St., Ste 403, New Orleans, LA 70130. You can call TrackNet at (504) 568-1599 or visit their website at http://www.tracknetonline.com.
About TrackNet
With a national presence, TrackNet offers GPS fleet tracking with proven results to positively enhance the productivity of their customers. With more than 10 years of design innovation and industry firsts, TrackNet gives you the tools to manage your fleet and achieve measurable results. Designed for reliability and easy implementation, TrackNet's applications give clients the information needed to efficiently manage fleets and maximize revenue. The goal is to provide clients with the highest-value GPS fleet management solutions that drive real benefits, resulting in real savings.