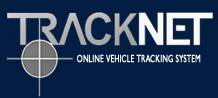 Our clients are concerned with results. Our QuickBooks integration delivers just that."
New Orleans, LA (PRWEB) April 02, 2013
TrackNet, an industry leader in digital GPS fleet tracking, recently unveiled the adoption of a new client-centric computer software system designed to organize customer data, improve consumer relations, and ultimately maximize profits, all with just the click of a button. Essentially, it's a plug-and-play way for fleet managers to better capitalize on their workday.
TrackNet's new NexTraq QuickBooks Import Wizard, developed by data processing and metric experts from Intuit QuickBooks, not only allows fleet managers to update, maintain, and improve client information such as phone numbers and addresses, but it also helps pave the way for strategic in-house business development. Using the software's built-in filtering capabilities, it is much easier to get a detailed snapshot of who clients are, how to contact them, and other information needed for targeted customer outreach and improvement. As a national leader in developing benchmarks for GPS fleet tracking systems, TrackNet has dedicated its existence to helping commercial business and public fleet managers track the whereabouts of their fleet vehicles in real time, 24 hours a day. Using state-of-the-art GPS tracking devices discreetly positioned on vehicles, TrackNet's services can reduce accidents, help vehicles stay on tight schedules, optimize routes, and reduce overhead. Now, with the addition of QuickBooks available to all clients, the need for manual data entry is eliminated, erasing man-made errors and simultaneously streamlining data processing.
"When we started this GPS fleet tracking company, our goal was to enhance fleet tracking systems to improve our client's bottom line," says William Cahill, VP of sales and founder of TrackNet. "And for 12 plus years, we've dedicated ourselves to doing just that by revolutionizing the industry. Today, with the adoption of this multi-faceted, yet specialized customer data software, we feel confident the industry bar has been raised again. Our clients are concerned with results. Our QuickBooks integration delivers just that."
The adoption of the new QuickBooks Import Wizard is, in part, a direct response to consumer demand. Fleet management clients often serve customers who rely on timely shipments, dedicated delivery, and more than ever, customer-focused businesses. Implementing the software restores the fundamental business notion that clients come first.
For more information on GPS fleet tracking systems and the integrated QuickBooks Import Wizard, call TrackNet at (504) 568-1599 or toll free at (866) 654-2226 to speak with a tracking specialist.
About TrackNet:
With a national presence, TrackNet offers GPS fleet tracking with proven results to positively enhance the productivity of its customers. With more than 10 years of design innovation and industry firsts, TrackNet gives you the tools to manage your fleet and achieve measurable results. Designed for reliability and easy implementation, TrackNet applications give clients the information needed to efficiently manage fleets and maximize revenue. The goal is to provide clients with the highest-value GPS fleet management solutions to drive real benefits, resulting in real savings.