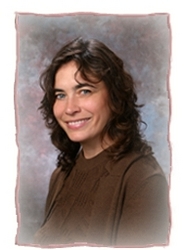 I am so impressed with CRL's all-encompassing approach to helping seniors with Alzheimer's thrive, not just survive
Neenah, Wisc. (Vocus) October 14, 2009
Tracy Hoffman, M.D., one of the nation's premier geriatric dementia specialists, is joining forces with CRL Senior Living Communities, an industry innovator with 16 facilities in Wisconsin and Illinois.
As Corporate Director of Memory Care Excellence - a newly created position - Dr. Hoffman bolsters CRL's already strong position as the region's leading group of residential independent living, assisted living and memory care.
A regular keynote speaker at industry events, Dr. Hoffman practices geriatric medicine in Wisconsin. She serves as assistant professor of medicine in geriatrics at The Medical College of Wisconsin and on staff at Froedert Hospital and the Clement J. Zablocki VA Medical Center.
"I am so impressed with CRL's all-encompassing approach to helping seniors with Alzheimer's thrive, not just survive," said Dr. Hoffman, noting that CRL's 422 percent increase in its number of beds since April 2008 underscores public recognition of, and desire for, the company's commitment to top-level care. "Our shared mission is to provide clinical and therapeutic care better than it has ever been done before, to become a real model for other communities around the world."
Dr. Hoffman said the CRL Life Enrichment Pillars™ perfectly align with her philosophy of care for mind, body and spirit for both the person with Alzheimer's and their caregivers. Dr. Hoffman will work closely with Penny Pagel, CRL's director of clinical services, to further drive clinical and therapeutic excellence across the company's memory care communities.
"We are tremendously excited for our residents to be able to benefit from Dr. Hoffman's wealth of knowledge on dementia-related issues," said Michael Munter, COO for CRL Senior Living Facilities. "At CRL, we have a tradition of quickly integrating groundbreaking memory care research into the daily lives of our residents and now the addition of Dr. Hoffman brings a heightened ability to provide leading-edge communities."
Dr. Hoffman received her doctorate of medicine degree from the University of Wisconsin - Madison. She served her residency at Riverside Family Practice in Newport News, Va., and completed her fellowship in geriatrics at the University of Wisconsin - Madison.
Board certified in family medicine and geriatrics, Dr. Hoffman specializes in Alzheimer's disease and other dementia-related diseases. Her research interests include Lewy body dementia and other behavioral disorders associated with memory impairment.
About CRL Senior Living Communities
At CRL Senior Living Communities, it is the company's mission to provide new standards of therapeutic excellence in senior living by providing the best in healthcare through consistently blending nutrition, spiritual, mental and physical stimulation in an environment rich with safety, comfort, activities and a nurturing atmosphere.
With offices in Neenah, Wis., and Chicago, Ill., CRL Senior Living Communities specializes in operating and managing state-of-the-art senior care residences that deliver the highest standard of care in specially designed therapeutic environments. The company meets the needs of seniors with independent living, assisted living and Alzheimer's/memory care communities. CRL currently owns and operates 14 communities in Wisconsin including Neenah, Oshkosh, Sheboygan, Sheboygan Falls, Menomonee Falls, Kenosha, Greenfield, Green Bay, DeForest; and 2 in McHenry, Ill.
Contact: Colin Hutt @ (414) 765-2311
###