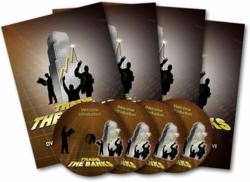 "Trade the Banks" uses hi-tech market indicators that shine a light on actions that are normally left in the dark.
Austin, TX (PRWEB) October 08, 2012
Investment decisions can't be made by inexperienced, less-than-knowledgeable traders, said a recent article from Absolute Wealth, unless they have accepted the fact that risks exist and money can be lost. However, if they use an established plan and have the ability to see trends and patterns unbeknownst to other traders, the article said the likelihood of success greatly increases.
Absolute Wealth, in cooperation with British financial wiz Guy Cohen, has produced an investment program called "Trade the Banks." The article said it's giving folks a plan that works market wonders and highlights the most trustworthy actions to take at any particular time.
"Trade the Banks" uses hi-tech market indicators that shine a light on actions that are normally left in the dark. By showing users what the biggest banks and financial institutions are doing, the article said "Trade the Banks" allows investors to ride on the shoulders of the giants with the largest influence.
The crown jewel of the "Trade the Banks" indicator software is the OVI scanner, which stands for Options Volatility Indicator. Despite its name, the article said it has nothing to do with trading options, which can get rather confusing. Instead, it focuses on the moves made by those large financial institutions, making "Trade the Banks" a nearly foolproof system, according to the article.
Members of "Trade the Banks" have the right to use those indicators at their disposal, as often as they like. The article said the indicators make the system extremely easy to understand, and break online trading down to something akin to shopping on Amazon or eBay. Once people understand the "Trade the Banks" procedure, the online piece said they'll never again look at online investing the same.
"Trade the Banks" is better than other trading plans, and the article said it doesn't take much to fully understand it. The members-only website includes full training guides, easy access to the indicators, and a simplified process for making a trade. It helps beginners get a hang of the process, and also guides more seasoned traders to even more profitable success.
Absolute Wealth is an expert team of real investors and advisors devoted to identifying winning strategies for exceptional returns. Members subscribe to the company's Independent Wealth Alliance for professional investment analysis and recommendations on the latest market trends and progressions. For more information and subscription instructions, visit AbsoluteWealth.com.
When traders try to establish a plan, the article said they don't always consult the wisest of sources. Absolute Wealth and Guy Cohen have the credibility of years of experience, and will set investors on the path to success. Don't make uninformed investment decisions without a program that will make things as clear as possible, advised the article.