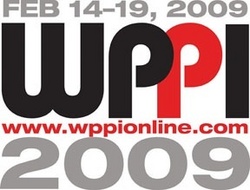 CULVER CITY, Calif. (PRWEB) October 7, 2008
The expanded WPPI EDU-Convention program, which includes Spanish language offerings, encompasses 130+ courses led by popular photographers such as Jerry Ghionis, Joe Buissink, Bambi Cantrell, and Yervant Zanazanian, For more: http://www.wppionline.com.
"We've retooled WPPI so it's bigger and better for an anticipated 12,000 attendees worldwide. Registration just opened and we've already seen a response rate that's quadrupled over last year, proof that the EDU-Convention gives photographers the skills to grow their business. This show, loaded with programming gives creatives the ability to invest in themselves in these challenging times, will change lives. It's a WPPI not to miss," predicts Rangefinder Publishing President, Skip Cohen.
More Than A Trade Show
A week of special events includes a Kodak Sponsored Award-Reception, "Nikon BIG-Night Event," and 15th Annual golf tournament. An inaugural WPPI Town Hall– "The Future of Photography," offers tips and strategies for business growth in a challenging work environment, sponsored by Miller's Professional Imaging. The 350 show exhibits, general events and expanded workshops are available to WPPI members and non-members. FULL Registration includes a choice of 70+ Platform classes. Advanced offerings include: "Master Classes," "WPPI Plus," the "Business Institute" and "All About Schools." About WPPI
Held in association with RangeFinder Publishing, RangeFinder & AfterCapture Magazines, WPPI's Annual Convention & Trade Show is the leading source for creatives in the photo and digital imaging industry. For more: http://www.wppionline.com.