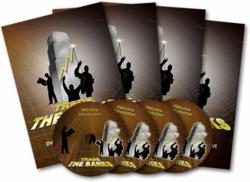 Follow the footprints in the sand all the way to the oasis of investing success and financial freedom.
Austin, TX (PRWEB) August 19, 2012
The latest offering from Absolute Wealth has them teaming up with British financial guru Guy Cohen to provide investors with some of the most revolutionary tools available to date, said a recent online article. "Trade the Banks," the new program, uses cutting edge indicators to show traders how they can ride the waves of the biggest financial boats in the ocean.
"Trade the Banks" will show investors when and where the largest financial institutions make their moves, giving average, everyday people the chance to see the kind of success only available to the experts and the superrich, said the article.
Guy Cohen, the establisher of and mind behind "Trade the Banks," used the resources from his career as a professional financial expert to design the OVI Indicator, the main tool used by members of the program.
The OVI Indicator highlights the big banks and financial firms and shows people how they can similarly cash in. The article said it's an amazingly powerful device that only "Trade the Banks" members will receive access to.
According to the article, the greatest part is that Cohen himself said the "Trade the Banks" system is "the most stunningly simple way that anyone can make serious money from their PC in under half an hour a day." There are no signs of these opportunities slowing, making right now the best time to get started learning the process and accessing the program, said the article.
"Trade the Banks" is a proven way to make thousands of dollars a week in legitimate, completely legal investment maneuvers, because the article pointed out that it merely involves copycat trades that makes any trader a part of the largest group of consistent winners.
The greed and deception involved in many of the bigger and more powerful financial institutions has reached disgusting levels, said the article. These are, for once, some favorable circumstances given to the little guy. The article said they are extra incentives to earn whatever is possible off of these gigantic banks with more money than they know what to do with.
Absolute Wealth is an expert team of real investors and advisors devoted to identifying winning strategies for exceptional returns. Members subscribe to the company's Independent Wealth Alliance for professional investment analysis and recommendations on the latest market trends and progressions. For more information and subscription instructions, visit AbsoluteWealth.com.
Follow the footprints in the sand all the way to the oasis of investing success and financial freedom, said the online article. It suggested getting tuned into the OVI Indicator and its amazing levels of profitable information. Most importantly, it said to learn from Cohen and Absolute Wealth about becoming rich off of trades after they reveal themselves with "Trade the Banks."