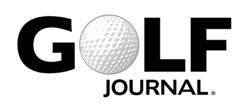 Delray Beach, FL (PRWEB) November 11, 2011
South Florida based publishing house, Coast to Coast Publishing Group announces the first trademarked logo for their publication, The Golf Journal.
The trademark of the logo is significant to all existing and new clients of the Coast to Coast Group, as all of their publications will be using it and thus garnering brand recognition and accreditation. The registration number and more info on the trademark can be found on the home page at http://www.coasttocoastpub.com
Coast to Coast Publishing Group currently offers an affordable way to market and brand companies; their publications are distributed to affluent country clubs nationally. Many small businesses have gained invaluable clients and customers from working with CTC.
CTC offers several services that help companies grow their client base and facilitate business expansion. In addition to offering a full range of printing services; including business cards, postcards and mailers, CTC's professional staff includes award winning graphic design artists. With this staff in-house, CTC is able to provide design services for logos, website content, promotional products and also now merchant services.
Coast to Coast Publishing Group is in the business of recognizing the needs of other businesses with a completely multi-faceted approach that now includes a trademarked logo. To find out more about CTC, visit their website http://www.coasttocoastpub.com.
P: 1.800.566.9993
F: 561.665.5039
info(at)coasttocoastpub(dot)com
# # #