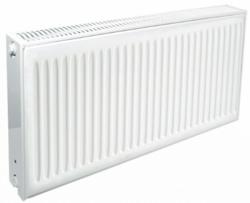 our page load speeds have increased dramatically
Colchester, Essex (PRWEB UK) 18 August 2012
The deal has ensured that that TradePlumbing is able to meet the growing demand in the UK for its products and services as well as be ready for any unexpected influxes over the coming period known as "heating season" in the industry. During this time, traffic to the central heating area selling boilers, towel rails and panel radiators is expected to grow by about a third. As part of the deal, TradePlumbing.co.uk has been provided with a Magento-optimised server.
Changeover from Rackspace to PEER 1 has already taken place and already customers are experiencing a much faster service from the website.
"The reason for the move was that we wanted an increase in server specification so our customers have a better user experience, but wanted to keep our costs down at a time when costs are a vital part of giving our customers a fair price for their products." explained Kat Pettit, Marketing Manager.
"We found Peer1 hosting when we attended the Internet World trade fair earlier this year and after lengthy discussions decided that they were the best option moving forward. Since we have moved to their platform and the improved server, our page load speeds have increased dramatically and we are really happy with the support they provide." continued Kat.
TradePlumbing has been trading online since 2006 and was launched as a result of the emerging eCommerce trend and the owner's family history in the field of running Plumbing and Heating Merchants and Showrooms. TradePlumbing sells bathroom suites, shower enclosures, radiators and heating supplies to both the public and the trade.