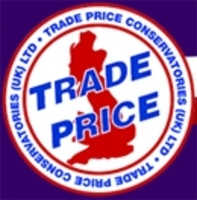 Bournemouth, Dorset (PRWeb UK) April 6, 2009
Trade Price Conservatories would like to announce their expansion into the European Union.
The Dorset based company who traditionally supply DIY conservatories, windows and doors to clients throughout the UK have started accepting orders from countries around Europe including France, Italy and Hungary.
Having recently expanded their product range by adding DIY windows and doors to their offering, owner Karl Muspratt sees huge potential in the expansion into European. Karl commented: "2009 despite the current economic climate is continuing to be a great year for Trade Price, our windows and doors are already proving very popular alongside the traditional offering of conservatories. I see huge potential for new business by being able to sell our products across the continent, with the economic downturn hitting other countries in Europe I am not surprised to see people overseas choosing to improve their homes rather than move as we have seen in the UK".
Despite the recession hitting very hard across the globe, economists are still predicting the worst is still to come. This effect on the housing markets has led to a huge fall in sales due to people spending money improving their homes by building conservatories, installing upvc windows and extensions rather than moving.
Trade Price Conservatories are a leading supplier of DIY conservatories, windows & doors nationwide in the UK. To see their range of conservatories and windows including the 0% finance range, see the company website.
# # #