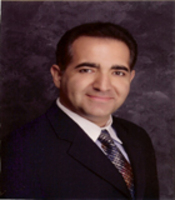 Peoria, Arizona (PRWEB) August 20, 2009
Traders Accounting: Learn every aspect of trading in all financial markets from Traders Accounting's select list of Master Trader partners. Traders Accounting's long term partners are providing free webinars in topics for trading Stocks, Options, E-minies, Futures and Forex. Discover technical analysis, discipline and other aspects of becoming a successful trader in these free Master Trader events!
Featured this September is a webinar with Afshin Taghechian, one of today's most sought-after market based speakers and an internationally recognized educator and lecturer on all aspects of trading.
The founder of Traders International.com and developer of the revolutionary TIMES trading method, he has spent over 20 years studying advanced technical analysis and combines that with his extensive experience to develop unique methodologies that have proven to be effective for thousands of traders World Wide.
The TIMES method has been recognized as a top-ranked trading strategy by Forbs, INC, Stocks & Commodities magazines and has received the Editor's Choice award by Traders World magazine. Traders International is recognized as being the leader in E-mini trading and education worldwide for more than 10 years.
Mr. Taghechian has a Bachelor's degree in Business Administration and has been a contributor to many financial magazines. Traders International Seminar He has conducted trading seminars around the world, and has been interviewed by financial news programs on TV and featured by Forbes Investment Guide, Investor's Business Daily, Stocks & Commodities, Futures, Traders World, SFO and Buy, Sell & Hold magazines. Mr. Taghechian is well known for his live market trading seminars, which he conducts on a regular basis in real-time for current and prospective trading students. Mr. Taghechian comprehensively demonstrates to his audience how ideal trading vehicles like the E-Mini Stock Indexes are for generating consistent profitable returns. Afshin is a master at making things simple so ordinary people with no financial or trading background can produce extraordinary results consistently in many cases as good as or better than the pros.
Learn more about these educational trading webinars and the many ways the team at Traders Accounting Pro Webinar Series will help your trading be more successful.
###