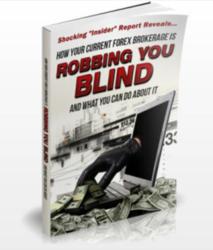 TraDesto affords everyday Forex traders, instead of their brokers, the opportunity to reap rich financial rewards.
Napier, New Zealand (PRWEB UK) 13 June 2013
Current and would-be Forex traders who want to maximize their returns have a new trading option. TraDesto, a new Forex trading platform, is set to launch on June 13, 2013. When it does, it will provide foreign currency investors a unique web-based cloud platform through which to conduct their trading.
TraDesto's social trading approach is designed specifically to bypass the traditional client-based Forex trading platform that is so prone to freeze-ups, loss of precious seconds and other broker profit-skimming schemes. Such well-kept tricks of the trade are so prevalent, in fact, that TraDesto has published an insider report in conjunction with its launch. Forex traders who would like to uncover just how hard of a hit their wallets are taking can obtain a free copy of this FX Exposed report.
According to a 2011 ["Los Angeles Times" business feature, "Foreign currency trading is easy – an easy way to lose money." That financial loss doesn't so much stem from an inability to make money in the Forex marketplace. Indeed, given that the Forex market is wide open to the masses, there is good money to be had from trading on it.
These profits can only be realized, however, if trading is conducted properly. A good chunk of foreign currency traders are losing money thanks to a poor move they may not even be aware they are making. That is they are handing over the keys to their profitability to a broker who doesn't have their best interest in mind. In fact, the overall "business model for forex trading is to burn the customer and then find another one," an expert tapped by the newspaper explained.
This well-guarded industry secret isn't so surprising when one considers the nature of the Forex market. Unlike the stock market, foreign currency trading is largely unregulated and unsupervised. As a result, more than a few unsuspecting Forex brokerage clients tend to get the provervial wool pulled over their eyes.
The newly launched Forex trading platform TraDesto is turning that tendency upside down, affording average, everyday Forex traders, instead of their brokers, the opportunity to reap rich financial rewards. TraDesto capitalizes on the idea that virtually anyone can trade the Forex marketplace without the assistance of a broker.
The new social trading platform then operates under the aim of sharing profits with its own traders rather than stealing those profits out from underneath them. And the TraDesto model doesn't stop there. It also offers a generous, multi-tiered affiliate bonus structure based on copy trading. A full 62.5 percent of all trading commissions earned, in fact, is paid back to the platform's own traders.
For more information on how the traditional brokerage trading model robs Forex traders of their financial dues, sign up for a free copy of the FX Exposed report at http://www.FxExposed.com. To learn more about how TraDesto's social trading platform is different, contact Markus Brown at pipsblueprint(at)gmail(dot)com.