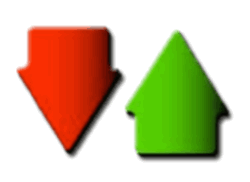 Brokers who offer huge bonuses and gifts are not always the safest
Victoria (PRWEB) January 05, 2013
The oldest monitoring website in the binary options industry has released the updated list of top notch brokers for the first half of 2013. While the list constantly receives minor updates, the fresh releases are done once every six months. The list represents the benchmark of the binary options market and is considered by traders to be the most reliable rating of online brokers.
Binary-options-brokers.com, a monitoring website maintained by market research company Daphnis Group Corporation, released its first ranking back in 2010 when binaries were not known to the large public and only a limited number of brokers were offering this trading product. Since then, it has served as the most reliable resource for binary traders.
Keeping the list updated with the top brokerage companies is not an easy job as Jason Moore, head of Analysis and Research Team at Binary Options Brokers admits: "Back in 2010 our job was fairly easy as there were just a few brokers on the market. Now, there are a lot more binary options brokers and choosing only the most respectable ones requires a great deal of work on research and analysis. We are doing our best to keep the list continuously up to date and I can assure you that only the safest brokers get there."
In the past couple of years the binary options market boomed and the number of brokers increased rapidly. Traders have a much harder time when choosing their broker as they are bombarded with ads, bonus offers and 'too good to be true' promotions. The newcomers don't know which are the big players and the shelf shops and this is where this ranking becomes helpful. As Jason Moore adds, "Brokers who offer huge bonuses and gifts are not always the safest". He further explains that "Traders should be choosing their broker depending on their investment size and objectives. While people who just want to test the waters throwing away 200 dollars should be looking for bonuses and incentives, serious traders should stick to the large brokers that operate for many years and have a solid financial situation and a good reputation maintained over time."
Going back to the 2013 list, we notice that some of the big names have made it to the top in 2013 as well. Among the oldest brokers keeping their spot in the top rankings we can mention Anyoption, 24 Option and Option Bit.
Trade Rush is another broker which entered the list for quite some time and is still among the best, while Stock Pair is a good example of a newcomer that with professionalism and special care for customers manages to join the exclusive list of the most reputable binary brokers. "Stock Pair is the perfect example of how innovation and enthusiasm can help a newer company develop into a reputable brand. They revolutionized binary trading by offering the now famous 'pair options' and are still the market leaders when it comes to this special type of binaries." says Jason.
Unfortunately there are some popular names such as Winoptions and EZ Trader which over the time have disappointed and were removed from the top brokers list. The analysts of binary-options-brokers.com point out that their list is based both on their relation and direct experience with the brokers and market research so it's partially influenced by subjectivity. Yet, this is the best way to make a list with the best brokers so the traders can make an accurate and informed choice. "We think the way a company manages its PR is very important. While good PR doesn't necessary mean a good company, bad PR and low quality support usually results in poor services for customers. Our experience shows that companies that don't care about their image don't care about their customers as well."
On top of the above mentioned brands, the rankings still include famous names like Ikko Trader, Banc de Binary, Option Fair or Trader XP. Among the newcomers who made it to the list we can mention Zoom Trader, Opteck and Zone Options. The full list can be found on the monitor's website: http://www.binary-options-brokers.com
2013 is expected to be another growth year for the binary options industry. New brokers will pop up, but experts warn that the market begins to overheat and it gets closer to maturity, and many poor brokers will be forced out of business due to the ever increasing competition. This is why it is more important than ever to pay attention to professional rankings and stay on the safe side by using only the most reliable brokers.